I have been getting a lot of requests to scan planets for people to be added to the API from here in the forums, DMs and Discord and I am afraid I am going to miss someone. Other people are doing scans too, so this post is just for those wanting me to do their scan.
To try to make sure to not miss someone, and to make it a bit easier for me to get to planets, I have set up a request basket in the TNT Megahub at the west end of the Sovereign wall near my own planet's portal that you can drop off location tokens for your planet that you want scanned.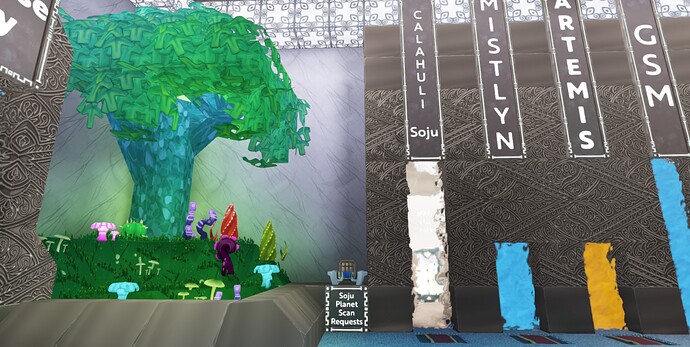 When you make the location token for your planet, please name it SCAN - (perm planet your planet is orbiting) … for example SCAN - Boori if your planet is orbiting Boori. That will make it much faster for me to get to your planet for scanning. I don't really need your planet's name as the API will grab that from the file. I think the planet needs to at least be unlocked for visitors or I need permissions set for me in order to access it.
I will try to update this post with completed scans and will check the basket several times a day to try to keep planets scanned as needed.
Completed scans: