"some"

sorry i mean ''a fair amount''

I guess because the player base is smaller…but that price seems a bit high. Bonding is pretty easy to make.
great price, @host

pretty competitive…will pop over soon
yes, as are most things in boundless, given time, but it's the convienence factor
I don't need any, but I bought a stack, just so I could bond with you.
Don't forgot to factor in spark, repair costs and the tax. Add time spent to making these, gathering supplies and ferrying them from and to machines, and you have a pretty reasonable price for the convenience of having all the bonding agent you could ever need

I made 3 ss of bonding about a year ago. I've still got a bit.
I'm not saying you specifically need it, i'm just saying that adding in all the costs + convenience, makes it a pretty reasonable price, especially for such bulk

Mostly it's offered for 50c and here people complain about 32c

I don't know what people complain about. Look at those prices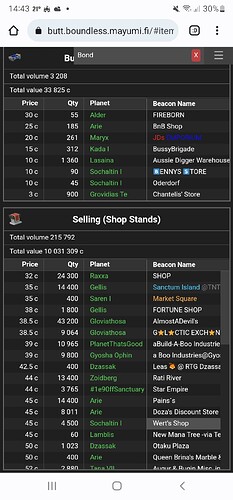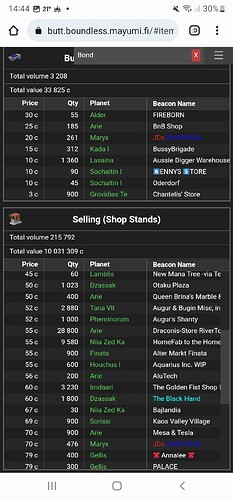 @May-L04 You need to charge your Phone soon
Where is all the bonding agent at? Shop stands are empty lol
not sure I got a message from a certain Karl saying

#blameKarl
lucky he got there on time because it was only the last couple of SS

haha thanks bro