I'm ready to warp off of my starting planet and try out a rugged one, but it's only letting me warp to two specific other ones. This one's three blinksecs away, and it shows up as a huge planet and looks like it'd let me fire off my warp augment to go there: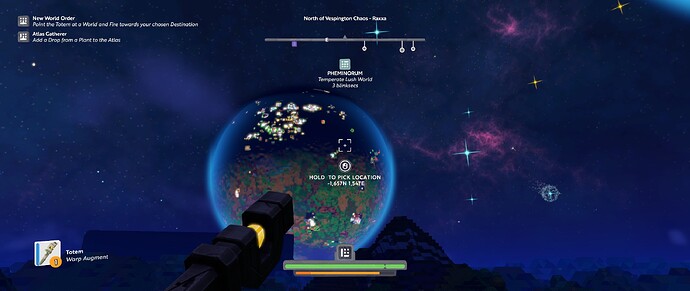 This is one that's only TWO blinksecs away, but it shows up as a speck and won't let me set it as a warp destination. I'd be fine with getting a completely random location when I got there, but it won't let me:
Here's the planet that I actually WANT to warp to. It's only six blinksecs away, which should be in range because its name is showing up in white and not in red, but it's just showing up as a dot and not letting me warp there: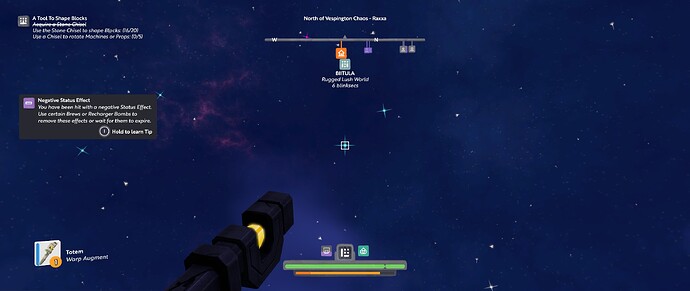 Am I doing something wrong? Do I need to warp to Pheminorum and then warp from there to other worlds? Is this bugged?
Thanks for the help.