Warm Orange was the beta homeworld color of ancient and twisted wood!
It's currently unavailable on the permanent planets.
Has anyone found ancient wood yet? I'm only seeing lustrous and twisted
Look for the Twisted wood trees with Light Orange leaves


Then harvest the coconuts

Thank you! Wasn't looking closely enough
Scarcity Colour sheet for Jhas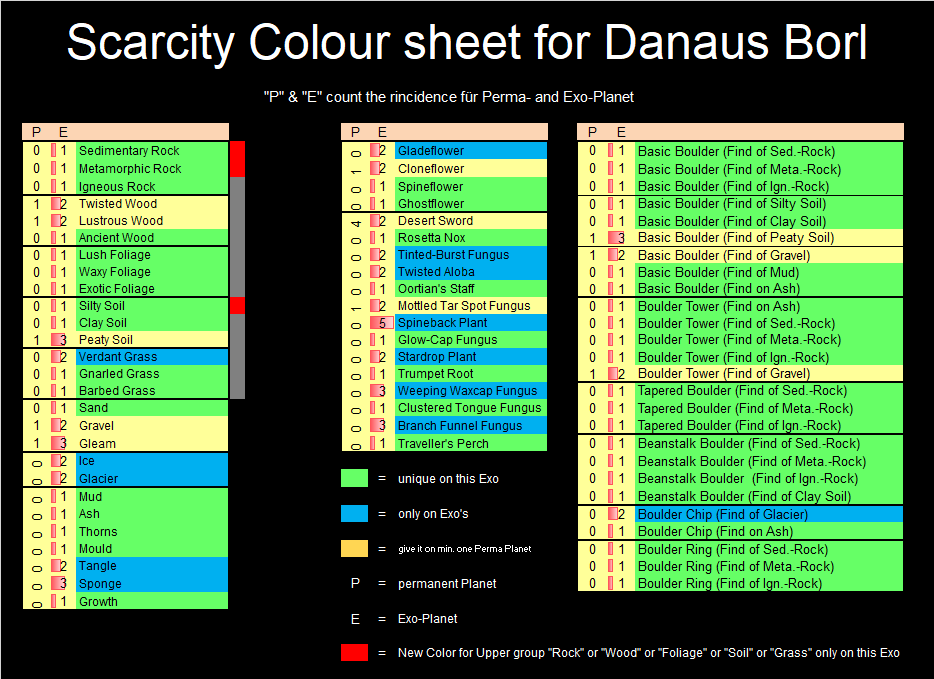 by Emorgaly ;p
colorincidence for all planets permanent- and exo-Planet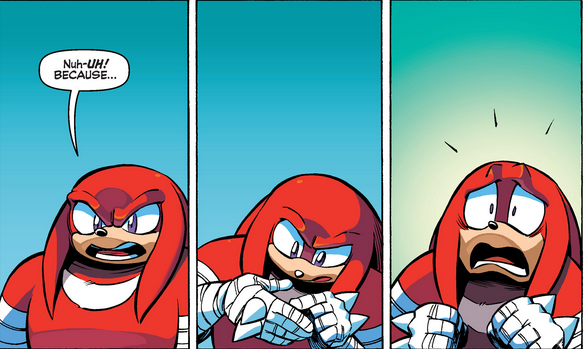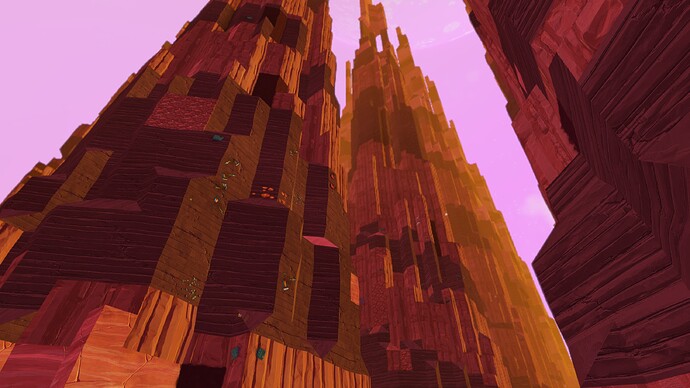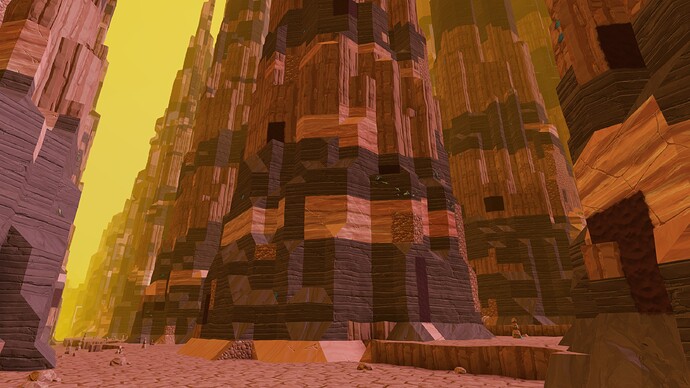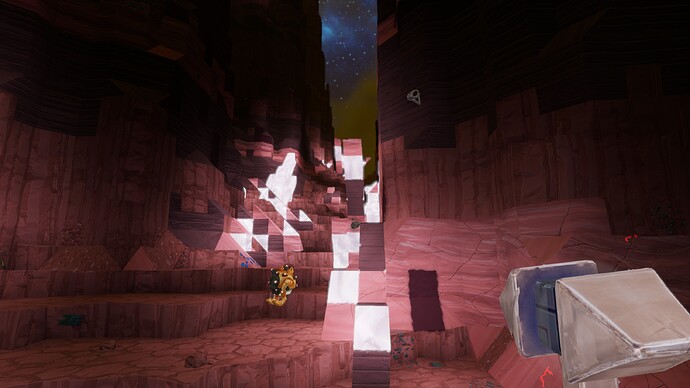 This area on an EXO always feels to me like a big candy shop
You can pick anything you like … but don't break it
Or only touch it when you eat it …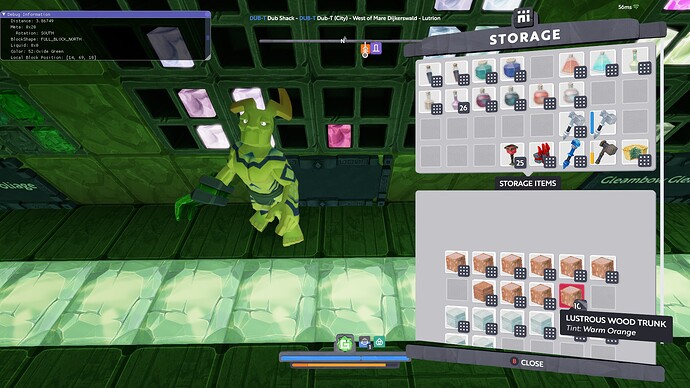 lol! I've had all this stacked away in storage since one of the very first Exo planets. Having not played the early access I had no idea it was so sought after! It is indeed a nice color to build with though.
Anyone have a nice farm spot for it??
sharpens axes
Nice color for Ancient and Twisted.
But the Lustrous needs to be Oxide Rose.
That would really make my day …

In fact that was / is my favorite color for the Lustrous wood

as I pressed f12 to take pic…

Really love those shots, gorgeous!!

And I had the same thing happen with a screenshot attempt, haha - got the shot of my dying body instead.

I haven't seen any of the dark glass spawns yet. I died taking this =/

It has Teeth when you break them open!!!
The bigger the glass cubes are, the more formed the gleam is inside.

Baby oyster waiting to grow up like its giant parent cubes

So much goo left here. If you need a quick cash infusion, this stuff is clustered in packs of 10-12 (for like 30-36 goo). 17% goo spawn still I think. Bout to start my 4th goo SS and 2nd particle SS. If you sell goo kernels for 50c that's 135k. If you sell it for 100c that's 270k. and this stuff sells like oort IME.
And all you need is a decent grapple and a totem. Nothing else.


I've found a few good spots that are easy to gather from… planning on going back and doing some hunting later myself after working a bit more on my settlement.

Yeah, the goo is a great coin generator!
I think I did enough damage to the glow cap population already…


Sorry I don't mean to give away all your secrets

I'm having that kick with mining where I've got too many mats for a while now so trying to find something else to stock up on. Of course I naturally explore and try to find what they sell for. I was really shocked how much goo goes for compared to how insanely easy it is to gather. And it's so much more fun with the swinging around everywhere.
Haha, oh no secrets there, I've put pics myself in these exo threads trying to show how easy it is to get sometimes… sort of like the glow caps, surprised so many people ignore it! When you consider time investment for payoff, pays to go for the goo-ds!

I sell it real cheap, 20c, and still great profits from the good goo exos.