If anyone finds a goof gravel spot let me know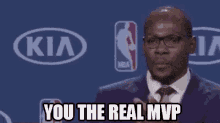 Got some mine tokens up in the Station; love a weekend T7!


Completed 99c atlases and some free location tokens now ready at the usual place at Exo Explorers on Lasaina (main portal from PS Hub Boori)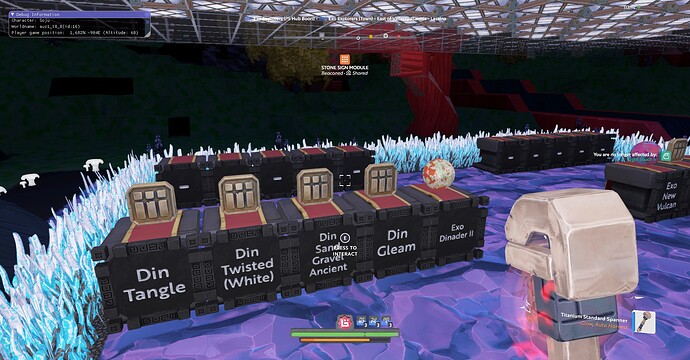 Completed 99c atlases and free location tokens in the TNT Malurialakrib hub for easy access when heading to the Exo via the TNT Megahub in case you forget to bring yours.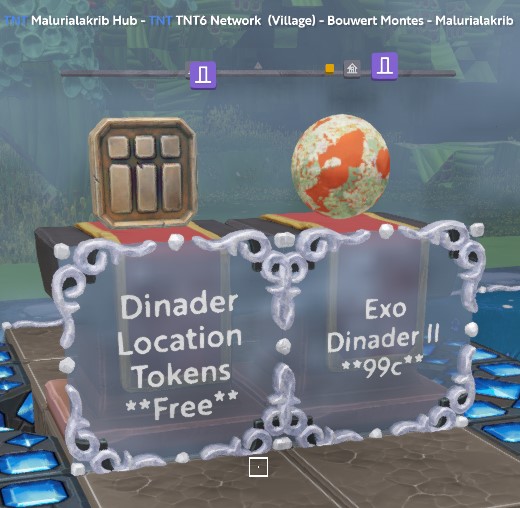 Pictures of resources in atlas and various locations
Atlases available in exo shuttle (DK Mall)
Espers lucents is buying blink and other ores found on new exo. Also have forged hammers grapples for ur exo needs. Tnt hub on circ
That last picture would look good as a base
I say …
… ask James, if he could build you a planet like this one


DinaderII (T7 Savage Blink Exo) Samples and tokens are up in my museum… Location: PS G-TE - Lil Porkchop Block Museum (behind PS Gleam portal)… Note: Gleam (Weary Yellow) is an exo exclusive so here is YET another chance to collect some more … Tokens for the following are available: Twist and Ancient trees, Ash, Tangle, Thorns, Mud (in a small cave on side of mountain)… Concrete mats: Sand and Gravel for my concrete lovers… enjoy my friends

Sorry for being late once again… usually I'm away for the weekend but here it is… borrowed gleam and twist tree from my fellow oortian Soju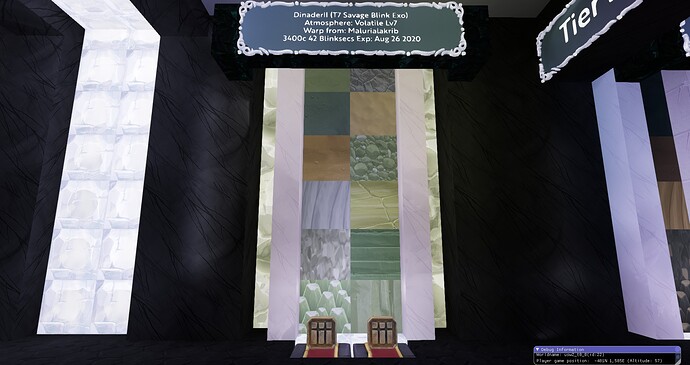 Anyone find a good spot for the lustrous wood? Looking to collect that exo color before it leaves tomorrow.
Such an abundant planet. Loads of silver, gold, ruby diamond and blink. Just get there and dig down and blam! Thank you,
Looking to buy 500pcs of tangle from this exo. But I will be online later… maybe 6hrs to 7hrs from now…
Thank you…



Somebody needs concrete of the Sand colour?