Found this in the wild, and couldnt let it be eaten by regen, – happy to give to owner or anyone who would rebuild it.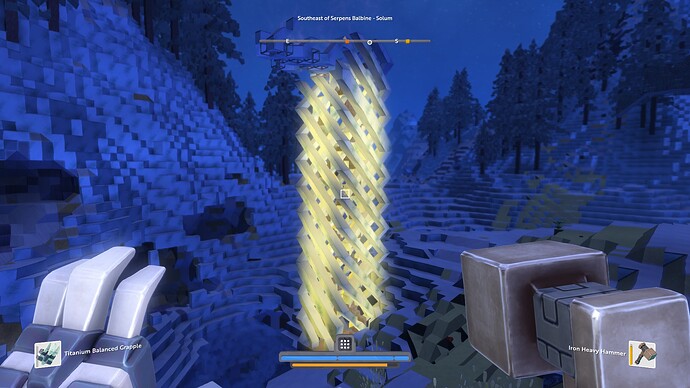 Bottom has been eaten a bit by regen (fell into caves, made temp sand floor) and top definitely so, incomplete platform and partial steps leading up to… nothing.
Still very nice and deserving of saving, IMHO.
EDIT: Plot is on Solum, at approx -11n 244e Alt:65