Dragon's Lair

Now has a World portal network.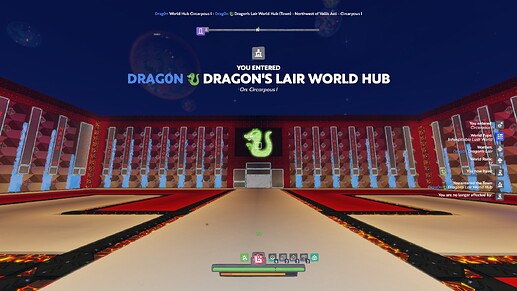 Come join our network and find some new places. You can find access to it through the Dragon's lair Hub door on Maryx as well as access from TNT is on the local portals wall temporarily and at Ultima Hub on Eresho.
We have setup a T5 - T6 Portal network located in the center of the home worlds. All platforms can be warped from on the top of the building, except Norkyna due to plot height limit, however there is a warp spot added outside. They will also soon have walkways to the roof for the non grapplers.
There are Plenty of personal portals and Sovereign World portals available at our hub and can resize if needed. Contact Dwarftree, Wondernut or Bedroc for resizing or sign labeling!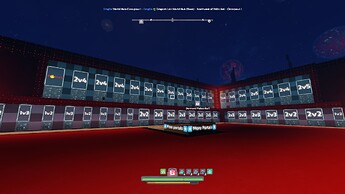 We have located the hub on Circarpous I and are looking for
some world hosts still: All portals are set to Blinksec distance sizing for efficient Oortshard cost. Will update list as hosts are found =)
Refgar
Niia Zed Kal
Imoco
Gellis
Angel I
Lutrion
Minorengle
Boori
Ceph Merika
Gloviathosa
Delta Cancret
If you are interested in Hosting a home world portal please join our discord https://discord.com/invite/SC6uvRe and ask @Dwarftree or @Wondernut.
Hunts will also be still running on Sundays at 5pm CST, 2023-02-12T23:00:00Z
We would also like to give special thanks to Roxia and @Bones for their donations of building materials for our build. Thanks also goes to @Collussus, for design ideas, @bedroc and @RavenMcGregor for assisting with the Building of the network.