Hey this one is for real new players. I've sorted out most of the partly used tools and weapons from my cabinets and put them into shopstands for zero coins.
I say "Real" new players because if you're already using titanium+ gear there's nothing here to excite you. This is mostly all copper and iron gear. Nothing spectacular but hopefully some new player(s) will make use of it.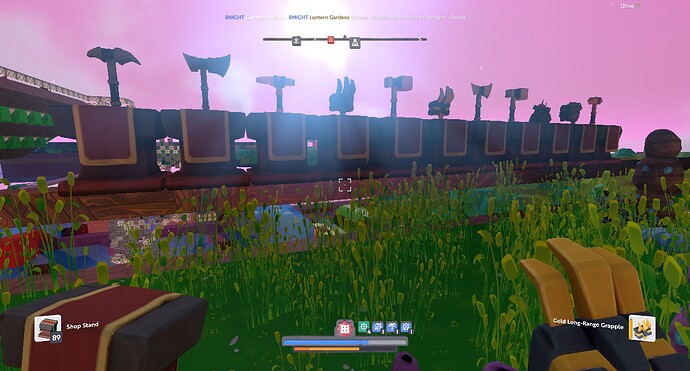 You can reach my place by coming to Raxxa in the US East region.
In the hubbit and ultima raxxa hubs, I have signs that say "Lantern Gardens".

At portal seekers my sign says "Nightstar" says "Lanter Gardens now!

If you use the DSK Galaxy network, the Raxxa portal takes you right to my hub.
Just head down the stairs the stuff is on the left in the shopstands I put on the rail.
Feel free to explore around of course! There are some minor forged good downstairs and a full range of machines and building supplies onsite too.