I sell caustic protections at all my tnt connections, 25c each!
Excellent, I might just create more alts and load them up with bouquets - can NOT have too many of these rocks for the stuff you can craft with them!

Thanks!!

This is probably a stupid question, but is it one trade per person you trade with? So I could do 20 trades as long as they're all different people I trade with…? If that makes sense.
Yep!!

And your alts count separate too.

I got over 30 fairly quickly at TNT this morning!

Counter also resets daily so can trade with the same 20 people tomorrow
That's cool then! I thought for a second only 1 trade per day full stop
would have to pick our Valentine's wisely hahah
Huge thank you to whoever was gifting the balloons at TNT - trades were going so fast I didn't catch the name, but very much appreciated, so cool!

BTW, as an aside, I love the cosmetics so much I actually bought some cubits rather than wait!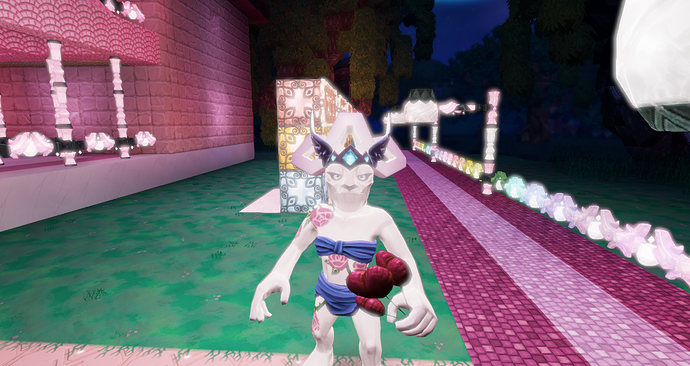 Hope to see everybody again throughout today!

A shot from yesterday evening… it was a nice surprise, in the past I've had problems when more than a couple people are around on PS4 because my home internet connection is bad. But during this, no trouble at all!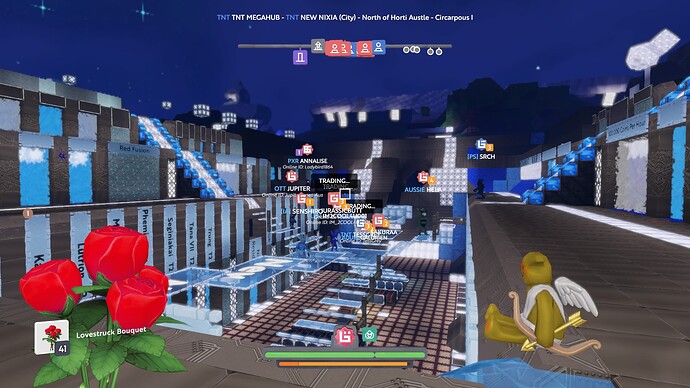 Lot of trading going on again right now at TNT… come come, bring your friends, bring your neighbors, bring your alts!!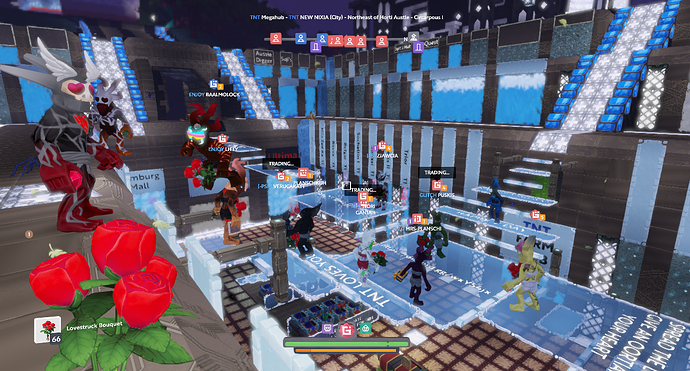 Party is back! Head over to TNT for all the hearts!
If I can get on at all this weekend I toss some more free forges like today.
Definitely will Sunday as I need to fill portals