I've laid out the blocks for these fields, latticed them, beveled them, and taken off at least 2 of the three arms from each.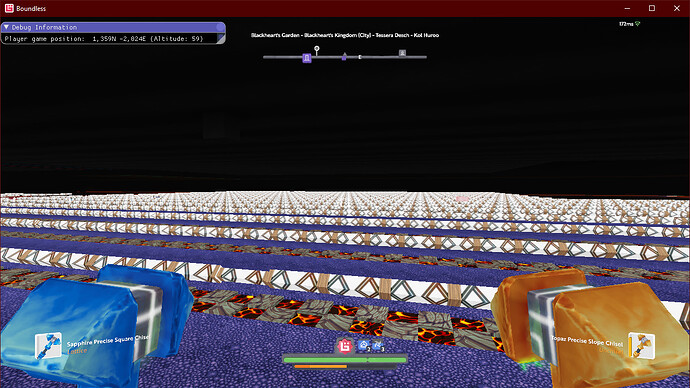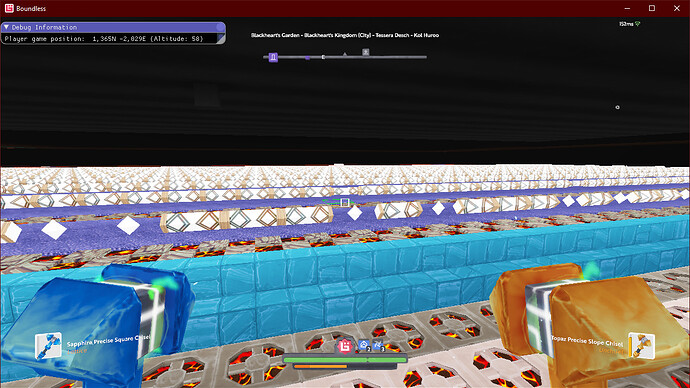 Some are randomly already shrunken a size or two or knocked into diamonds.
The end game is to get them all chiseled into tiny diamonds. I'm spending way too much time at rework, either adding back arms of running them through the lattice cycle to big again. I'm looking to hire someone for this.
This is precision work,hitting the diamonds again and again as they shrink. However it doesn't require precise chisels or the chisel epic. I've got chisels if you've got time. i'm thinking about 50k per field for 4 fields. I've done a couple rows there are approximately 1990 blocks per field.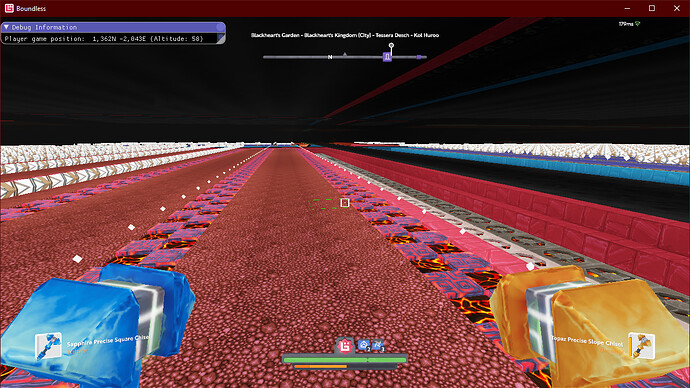 I'll be chiseling the outside of the build between mining and factory work, if you want to have a look at the job let me know and I'll send you the location.