Buying Goo in Eresho - Jacey's Shopping Mall 504,000 coins in basket, buying @ 47c each
Same here… =/
I've had baskets out at DK's Mall - Fronds, Colors at Fireborn shopping plaza, and in my home village of K'un Lun for weeks. Buying goo at 35c each.
The only person i know who sells at that prices is @bucfanpaka. Otherwise you're looking at stalls around the universe that sell for anywhere between 75-150 each.
Thanks!

Yep, I'll sell for 20c - but that is when I have it. It really comes in bursts, depends on the exos up. Some are really good for it and I'll get thousands, mainly the ones with the long tunnels, but haven't had a real great goo one for a bit.
We get one anytime soon, I'll sell some to your baskets Jacey!

Sells pretty regularly at that price too depending on the color
price increased to 47c each
All goo? (F u forums count)
Yes, any goo colour

Current exo seems good, some nice hotspots, and I got over a hundred not even trying to find it while digging out blink mines.

But in the meantime… well, I do have a stash in reserve I've been hanging on to. And right now could use the coin. Soooo…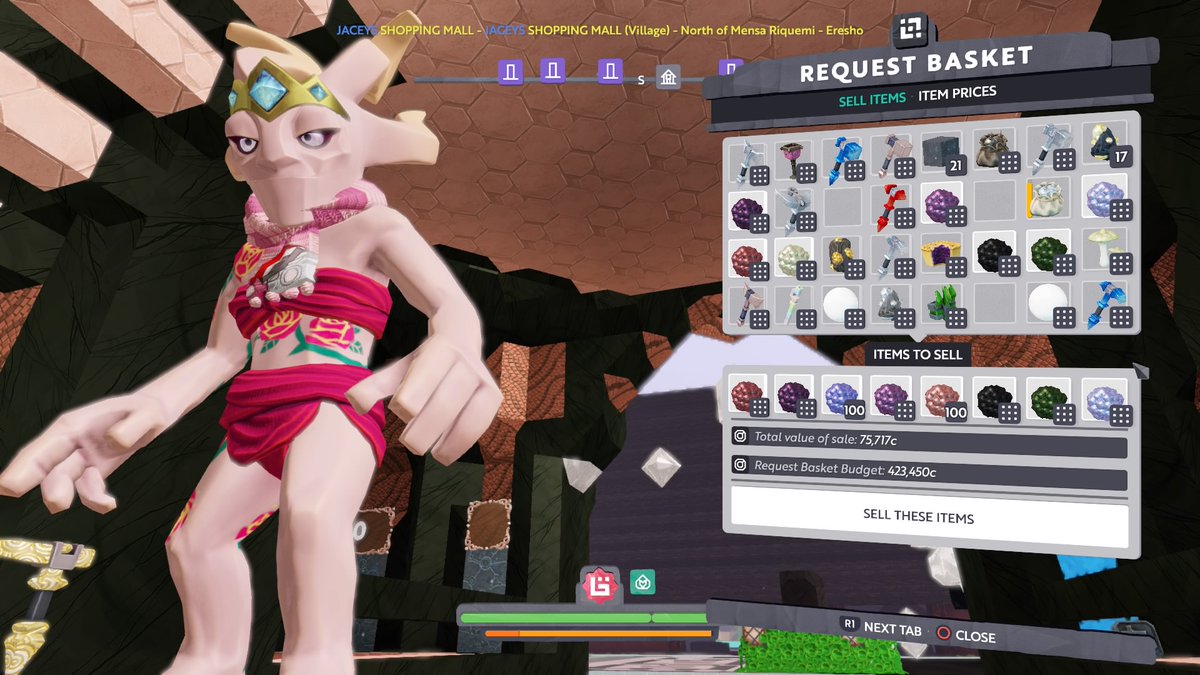 You're very welcome, I might go check out the goo spots on the blink exo specifically next, so hopefully more before too long!

Good news if you're looking for goo, or looking to get goo to earn coin…

Exo that just popped Regeron Scorn Prime, has the big loaded tunnels.

Only hit one region but it is almost total hotspot for it.
So, should have lots to sell to everyone later - and my favorite colors too, pink and red!


@bucfanpaka … did you sell all your inventory?
I would love to buy some goo from you as well… if 47 is the going rate I can increase my basket at Fronds…
Nope, just getting started…

Been more mapping the new exo than collecting so far.

I'll sell to you at your current price, no need to change! I'll be dividing it up between you two and maybe a couple others, and my own stands. Edit: If you meant my reserve stash from earlier that I sold Jacey, still a little left in there, I can throw some in the basket when I'm back from the next trip!
If Jacey doesn't buy it all, I've got a basket in Autumn Dell on Trior buying goo just in case.
ill be refilling my baskets as soon as its empty

@JaceyLive @Kelmat @OnlyOneShinobi - Sold ya all some from this run!

@OnlyOneShinobi - Almost filled yours up, actually!
Autumn Dell is so gorgeous, too - took some shots there I'll post in the screenshot thread!

@Zephidyon gets credit for the town proper but I've been revamping the adjacent Autumn's Landing