I love the look of the natural gleamberry formations.
Was bored, did a few more screen shots.

All your gleam are belong to me.
As always such lovely screenshots. The first 3 are a call card to visit the exo to see for oneself
Looks like you captured either an airborne Whale or an overweight Dolphin in the 5th one.
Seriously though, nice shots!


If there are any new players around, this is a great Exo to make your 1st. It has resin & a ton of plants for you to start a farm or maintain your current one. The gleam actually looks really nice too

It's like the devs knew i needed purple gleam for a pixel art. all i need now is all shades of yellow. Where's that spot?
Jodai-2 (T4 Inhospitable Lush Exo) Samples and tokens are up in my museum… Location: PS G-TE - Lil Porkchop Block Museum (behind PS Gleam portal)… Note: Gleam (Silk Lavender) is an EXO exclusive color so here is your chance to grab some more … Tokens for the following are available: Not much this round but managed to get Sponge and Ice if anyone needs … Concrete mats: Just Sand for my fellow concrete makers… Gravel I didn't find a decent spot… enjoy my friends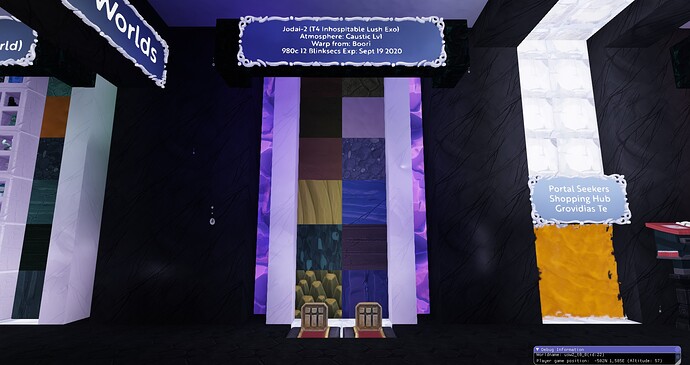 Finally had time to do this atlas.

Completed 99c atlases and some free location tokens now ready at the usual place at Exo Explorers on Lasaina (Portals from TNT Megahub and PS Hub Boori)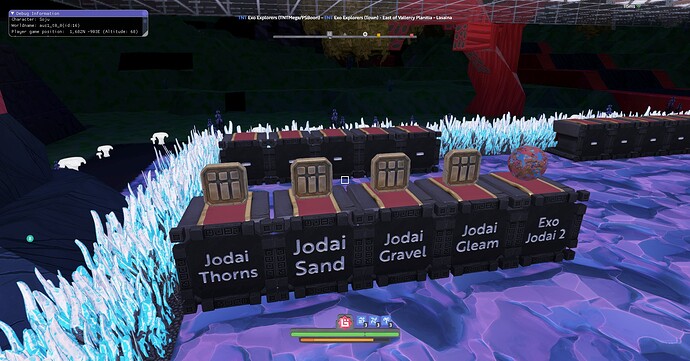 Pictures of resources in atlas and various locations
thank you

This topic was automatically closed 7 days after the last reply. New replies are no longer allowed.