Looking to buy goo if anyone has any poked away collecting dust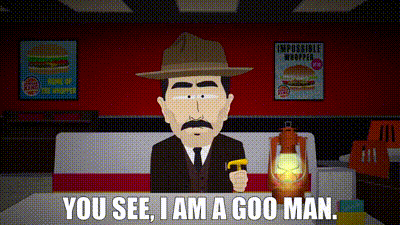 (sry, i have no goo, but this was the first thing i thought of when I read your post) Good luck on the goo-hunt!
I wish I had named myself Goo… so someone would buy me

I think I have a couple of thousand lying around, what's the going price these days?
I might have like a shop stand+ full of them stored away. Is the buying price lucrative enough to help me overcome my hoarding?

I have a pile someplace, I'm still sifting through reclaims. Anything you want color-wise?
I'm open to all colours! Im online now and will be around for a bit if anyone is on
How much are you buying them for?

I'll buy them @100c
Current price on butt for request baskets
I'm making a spray shop with all 255 colours. It's taking a lot to stock it. I've been collecting goo as planets drop but it's already so time consuming as it is so anything at all would be a great help
I have at least a few hundred in my reclaim. I'll pull them out for you tonight.
I'll take a look when I can and let you know.
Any colors specifically that you are looking for?
@Sterbehilfe I'm open to all the Color's!
hi i have a lot of goo with rare colors