Does this planet drop meteorite ichor?
Far as I know Ichor is only on t7+

lame that the improved portal fuel is soo hard to get…
Beautiful shots all, wow, this one is pretty!

Will head over in a few…
Mushrooms rule Mallass, above and below.
This world is the


Glow caps and so much gleam!!!
Also nice twisted
And i have been told nice amounts of emeralds
Yep, this is a pretty one!

Found myself a nice sky island of a beautiful sky blue gleam right off the bat… helped myself to a few stacks.

Like another recent exoworld gleam, I think this color will be perfect for lining bodies of water with, with the placeable water.
@wakeNbake is this the same color we single farmed all night? lol
Been there a lovely sight to see soooo much gleam lol
Ran out of hammers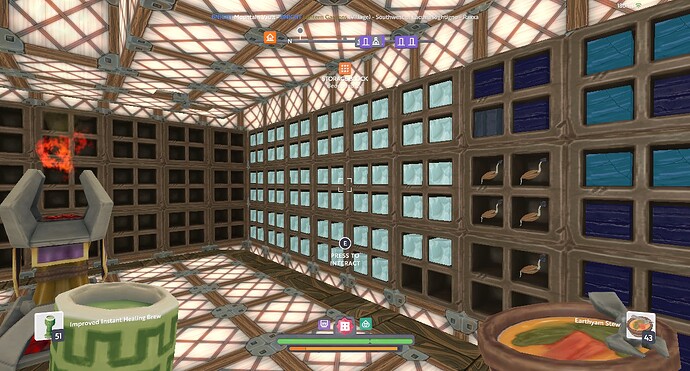 RedY3 was around and offered me another one but, whew I was done anyways.
EDIT: I cleared 2 stacks of pancakes and got over 50 glow caps this planet was crazy with surface stuff.
Gems, not so much.
Seems like the glowing cap has been picked clean or something.

you can't be even a day late.
hooray for US primetime. I went early this morning and found a grand total of 3
truth be told I didn't use an atlass
Does anyone have a location for growth it looks nice
Underneath the "gleam mountain" was big emerald hotspots. Got 1k in pie and a half. Emerald is in abundance and easier to mine than shedu IMO. Less lava. Someone got 4K in 2 persisting pies
I had a crack and was unlucky. Someone had butched the area I picked even though it showed a serious hot spot. Soldiered on but in hind sight should have just tried a new spot.