SUNSET FORGE MARKET has no longer its portal located at the TNT hub & network's area behind the high tier network portal.
Reason: To give Kakarot Hub -Region XP and Farms the opportunity of a nice portal spot, spot of attention and perfectly fitting right next to THE FUTURE OF FARMS portal.
People anyways had always troubles to find my market at that area.
NEW LOCATION:
Malls and markets section: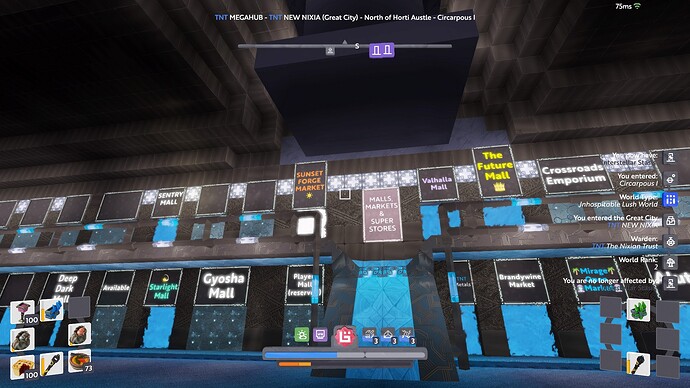 Will get some getting unsed to for everyone that used it regular, but over the long term, its surely the better spot for less searching.
Thanks for reading