I'm thinking maybe I'll back off the goo collection soon… did my share of the damage I think…

wow, that is great. mayhap found new background pic!
Amazing shots as always Vex! =D
Really enjoy this Exo

And this RR was just hanging out waiting for a picture I guess.
You know, I might well have spared that Roadrunner just because it is so pretty!

Maybe.

I spared it

Thanks for making and selling the atlases. I've been buying them whenever I decide to visit an exo planet. They are very helpful.

I really love this exo too!

TANGLE
Warm magenta
-199n 1325e alt 101
It is? Ah bummer. That explains why I didn't see a location for it above this message. Thanks !!!

Yeah, in the main post under the blocks color section, @Gorillastomp designed it so it will show an infinity icon if the item / color can be found on a permanent world. You can click on that little icon and it will take you to the page for the world that has that item / color.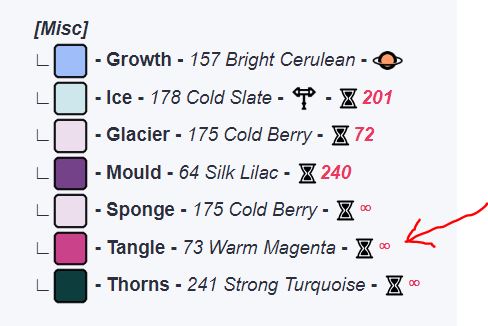 Happy to help

Yep, I said I was going to back off, but… after seeing the decrease in the numbers stabilize, I'm figuring why let all that nice goo disappear with the exo?

Even selling cheap it is such a huge coin generator and people want to buy it, after all!
Just found three pools of resin with only about a day left on the exo!

Well, that Hopper found it first I guess… and the photobomb behind it blew me up about two seconds after this pic.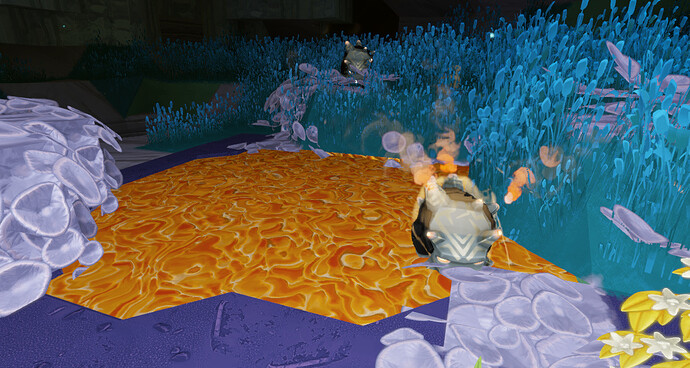 I really enjoyed this exo!
If you haven't been, head out before its gone! Just wander around, there is some really nice spots to explore =D
This topic was automatically closed 7 days after the last reply. New replies are no longer allowed.