I loveeeee that blue

Absolutely LOVING creative mode out here. Echo. . . echo . . . echo. . . I can see the future and it looks bright! I will stream a new character progression here tomorrow.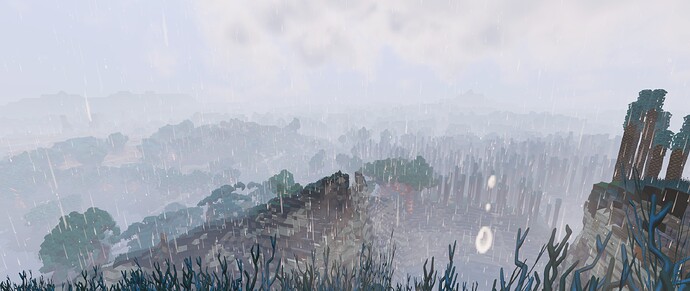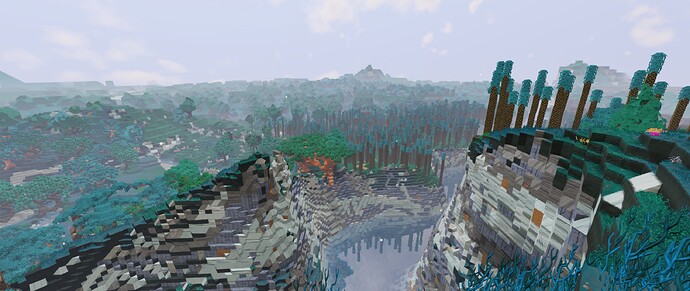 Hehe, Nice, me to …
I just don't dare to start a big building project yet.
I might vanish in the future …

Do you think these mammoth creatures traveled in groups? Perhaps this one strayed from the heard if so. Question is, why? Further investigation may be needed. I'm curious to why it was drawn to the area. Maybe something mysterious surrounds the grounds…
Lots of progress has been made with my new Oorty museum, built just for the cherished Oorty Dolls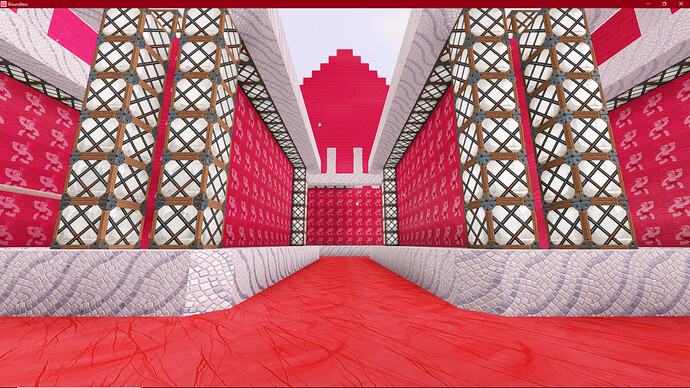 Needs lots of red spray to finish it which isn't easy

Today is a very special day for me.
For the first time I have tested an Umbris, Blink and Rift Hammer. And a rift grapple.
Guys, I am very enthusiastic!!! OMG
I thank with all my heart LaFamilia Rys and 3steDNA.
I had a great time





Even have heart eyes because I'm so in love. Lol
Oh, one more thing, look at this town, it's amazing too.


The president and his first lady are super nice and kind people.
AND HERE WE GO!
This is were Creative Mode shines at the moment…
You can testbuild the layout you want to build on Live.
Using the unlimited block resources - Fly mode - Testing your
color combinations - and so on …
I like it a lot; ultimate Boundless building


Thank you Devs

A place I found on Gellis:
Echelon, Biitula - WOW!

I love the first 2 pics. I should find the owner and pay them to recreate something similar in my settlement

The light refractions & spread in this shot

I came across that the other day…that thing is MASSIVE lol! I hope the player can finish it, I've love to see it when it's complete.