I don't think I have that colour. I gave most of my gleambow stuff away.
No gleam, no ancient timber, no traveler's perch…
Ancient timber there but I got off me sad no gleam
Ancient Wood - Dark Fuchsia @ 749N -89E
852N 1368E. Its mixed with the other woods
4th pic is serene

Found some good goo caves down deep.

50/50 as we agreed yes?

A couple more - waterfall shots.
I'll probably be headed back now so some of this goo should be on plinths within 15 min or so.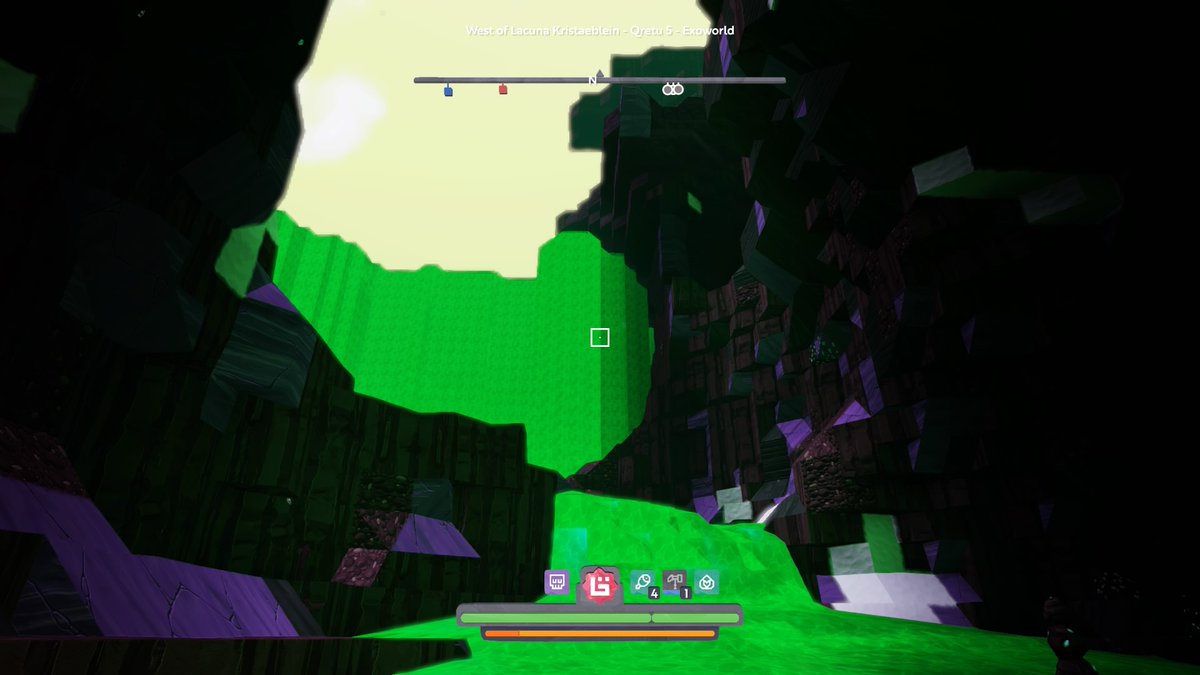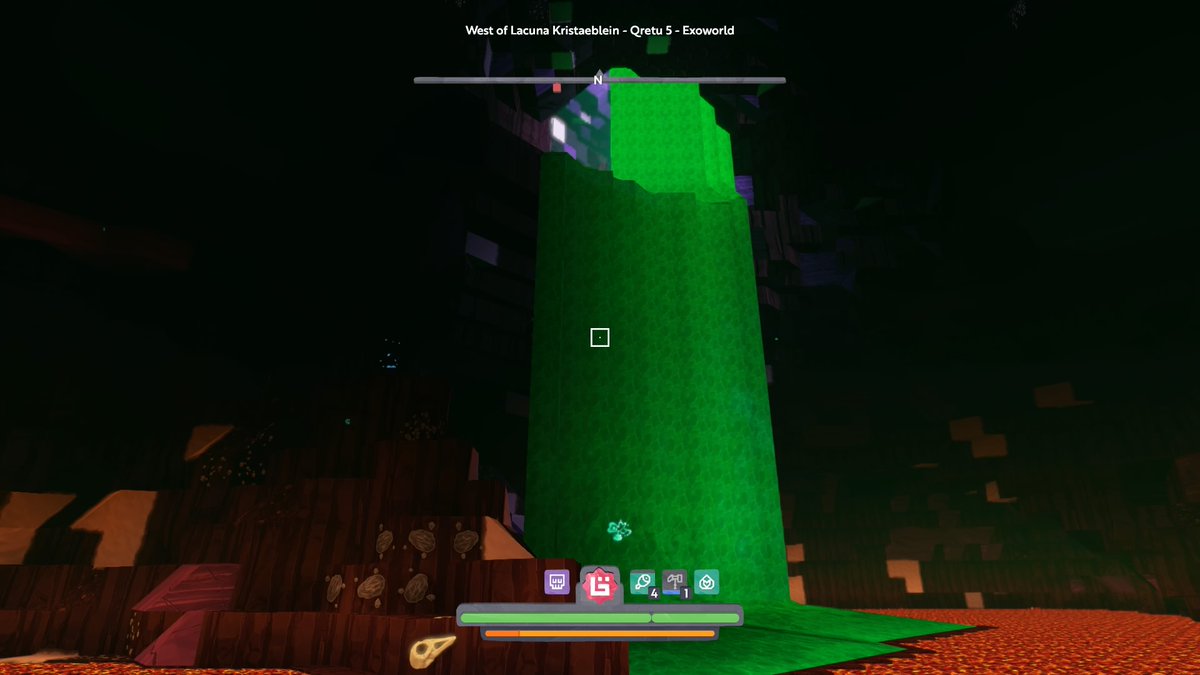 I found a strange shaped block at -1240n 410e 67.
To my knowledge this shape can't exist. Landing on it makes you fall in place forever. I had to return to sanctum three time.
Sorry no screen shot. Worth a look
So there's none of the gleam here? Well, guess I'll hold a hunt for crest kernels then. And this time, I won't pick a T4 planet in my drowsy state, and then oversleep by 4 hours!
…I hope.
Lots of goo left. I just walked away with a smart stack of black goo and a smart stack of mixed other. 2 hour run.
I'm headed to ol'besse right now! To do the same!
It's a shame no one's found gleam. That and the goo colors make this place awesome. Fantastic color palette
Interesting lol (I think I've seen this emote before



)
@lucadeltodecso @james @vdragon

100% hidden under growth: 79 blocks.
I'm so glad @majorvex recently reminded me that resin works in an atlas.
EDIT this planet has way more resin than iota did.
Also, these trees

So, is there a prize pool going for the first person who finds gleam on this planet?