Hello all,
We saw some brilliant entries in the Sanctum Decoration competition, and after some intense deliberation, we've settled on a winner. Every entry we received was excellent, and there wasn't a single one which wasn't in pole position at some point, but ultimately, only one can be named as a favourite.
So, without further ado - presenting your Winner….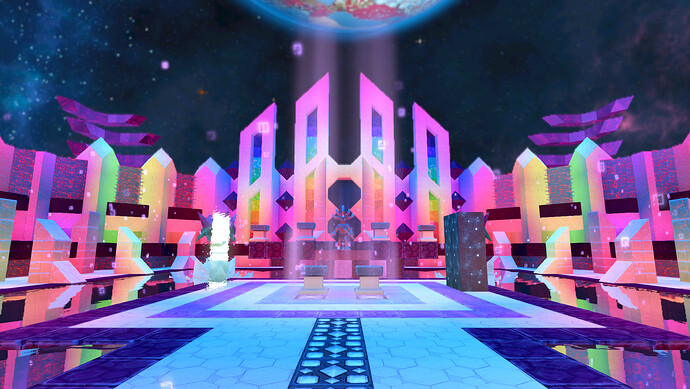 We loved Bunky's entry, as it introduced a rather significant splash of colour to the sanctum, and really got us in the mood for the Gleambow event. We've embraced the inner rainbow, and so we've decided to make it the first thing you'll see during the Gleambow Racing Event.
A massive thank you goes to all the entrants, with too many excellent attempts to name - this won't be the last time we run a competition like this, so we hope you'll all be back for another shot next time!
Cheers!