Journal -> Feats -> Combat Feats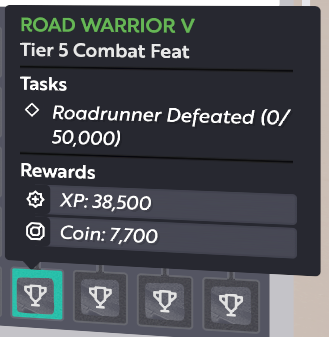 this was actually surprising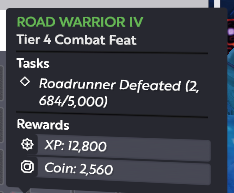 I just leave piles of Fresh Vital Essence under a HUGE anvil dangling from a string.
LOL.
I am of course building it right now as a joke on TUTORIAL.
Need someone to do the sign with a plate, though, as I'm no gleamy.
Evil Paka is Evil.

Total about 13.5k between two accounts. I thought it might be higher given how much time I spend on my Roadrunner hunting grounds.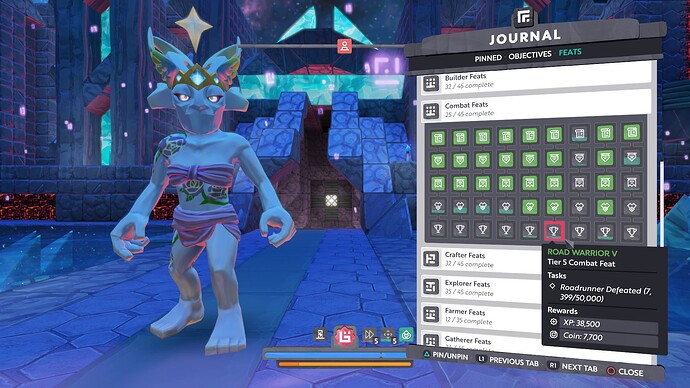 i'm only at 312. …1 roadrunner every 11 hours (insert Bono clapping veeery slowly in front of a confused crowd)
you all are MONSTERS is what i want to say

Here's how you get there …
((( i'll add rope, and remake it from iron, later )))
I had to do some counting.
Goovernor 271

George Forge 101

Boundmore 343

Jim Gleam 703

Peter Spitter 763

Boundmore Jr. 42

TOTAL: 2223 (if I didn't make a mistake)
lol maybe I'll tally up my alts. Only the hunter might have as many as nightstar, though.
EDIT: heh I only have 313 more on alts

@Ovis even my forger has 2.
When you wake up in the morning only to discover the last Boundless players are but a gang of pervert birdies killers

O Tempora, O Mores
This inspired me to go out and kill more of them.

Maybe I'll see how much I can add to the count by the end of the week.

I just heartlessly slaughter them because it's lucrative… strictly business, you understand.

I'll leave the corpse desecration to @georgegroeg

-