Are you sick of walking into shop after shop and see this??
Fib leaves Selling at 55c buying at 5c?
Buying Shim orbs at 25c selling at 400c
buying diamonds at 100 selling at 1000c???
Well no longer. Ive changed my business model!!!
All my signs will have a decent buy and selling price competitive with the market and they will also include the profit i make after taxes and it isnt set for 100c profit.
I aim to make a place where sellers can make decent coin and buyers can find a reliable supply of items at a competitive price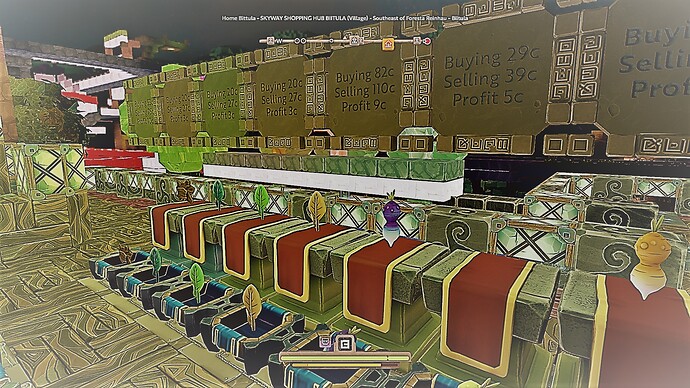 Prices / supply and profit levels will be changing frequently over the next few weeks as i find a way to price things compared to the market. For instance i love my fib prices but people are not really buying them right now so the price may have to be lowered.
WHERE TO FIND ME:
Recoils Shop
[PS] Bittula | 3rd floor | near Sparta
[Skyway network] Bittula | Second floor | across from the Chz Brgr Aqua hub portal
[Aqua Shops hubs West ] Beckon |
please let me know of you see any large price issues, and please forgive me for the empy stands on some, still working my layout…out…
oh yeah and im buying all gems at 475 selling them at 600 making only like 20c a piece.
Happy shopping, farming, selling and hunting