yeah … was a bit nyerked that boundless wasn't included on the sale page, though … would've been a nice bump in publicity.

yep, and also still makes me cringe a little seeing the outdated showcase pics and info…shame they can't update those…would be in the games favour.
Well I bought the deluxe edition upgrade and am now blissfully listening to my favorite soundtracks.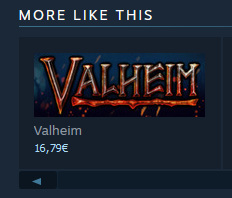 Also 50% off via humble bundle at the moment as well.