Inspired by Ovis's Jump Ladder and especially bevel chisel block above head to make directional change, I have design a Jump Epic Exclusive Jump Stair (2x2, require 4x4 space including walls) but within the process, I figured out the mystery of the following "Super Jump" by georgegroeg, and have make a "Body Launcher".
The "physic" is simple, if you manage to get stuck in a half block, you will be launch, and usually, upwards.
[Does not work with Epic Jump !]
The following is the design I had make for the launcher, as I have experienced doors that make me randomly launch:
How to launch:
Step 1: Stay in the middle of the chisel blocks.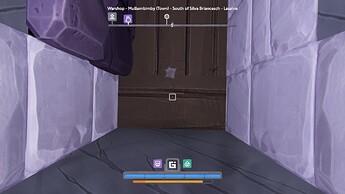 Step 2: Use the furthest door to Open it.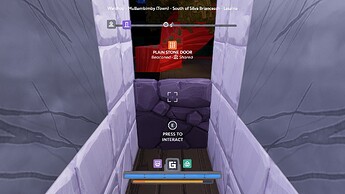 Step 3: After closed the door, press forward + jump and you will stuck and have a floating up feeling. (Repeat with slight movement and jump if does not feel the float) Wait awhile before proceed.
Step 4: Close the door, by using the same furthest door.
Step 5: Prepare to grapple, or receive fall damage.
Pardon for the bad visual

, if someone would like to try it out and successfully to do the launch and also like to post a video here, you are welcome

You can find the "Body Launcher" at my roof of my "house" at Lasaina (very near to PS Hub)
Location : -337 N , 364 E (Altitude : 80)