Ello
Here's a little 'off-topic' thread about tech stuff …
Wanna talk some nonsense about TVs or something? Go hog wild. Wanna show off your PC build? Fill yer boots! Wanna … oh … I dunno … talk about other tech things (toasters?) … whatevs ¯\_(ツ)_/¯ … it's tech, baby.
---
To start off, here's a low quality picture of the analogue / analog mod I'm putting in my old Belkin Nostromo Speedpad … because why should the only good thing about controllers for FPS (analogue running) be only available on controllers?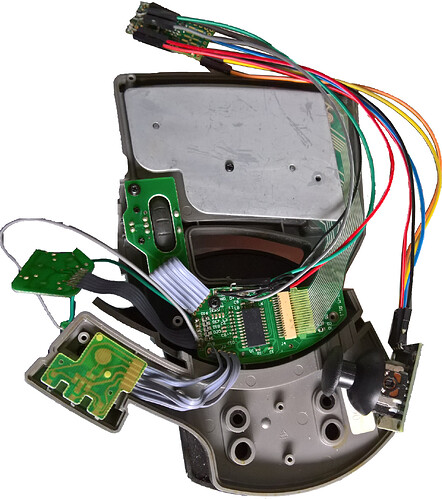 I'm trying to make it 'easy' … as in not rewiring the whole thing. If I were rewiring it all, I might as well get mechanical keys etc and go the whole wild boar.
So far I've managed (I think) to break the orange button that was by the D-Pad, but other than that it's reporting buttons OK.
Now I need to learn a bit more about teensy (so far this has all been done using example wotsits) and how to integrate the thumb stick into things … and maybe if I truly have screwed that button, find a common macro that's needed or something.