After a long time I've finally mastered my forge technique and now I'm able to keep a decent stock on my shop so It is time for me to post it here.
Vegapunk's Forge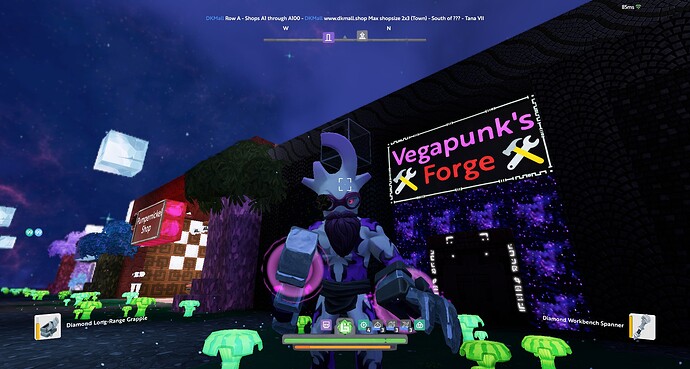 You can find it at DK's Mall Shop A83
Other ways to get there

Omeyocan portals at TNT, PS and Ultima Maryx.
Once there find the 2x2 that says Omeyocan Shop.
Look at your right and there is a portal that says Vegapunk's Forge
What amazing things can you find there?
Liquid breakers
Solidifiers
Totem looters
T5, T6 and T7 shovels and hammers
Gathering tools
Single shot slingbows
Multi shot slingbows
Explorer and Golden Fists
Chisels
Lucents
What makes my shop special?
I love speed and all my tools and weapons have some extra speed! (Except swift bows)
Pretty much everything is free from quircks/defects unless the signs tells you to read it.
Pictures
I also can take orders for custom orders! (I don't do 3 maxed boons but I can try 2)
Prices are not permanent and I'm open to suggestions