Ladies and gents, here we are, back again with another poll to speculate on the timing of the next update…or wait, updates! That's right, last time we only placed bets on the live update but this time we'll vote for the timing of the testing update and live update!
"Bets?" you say? "What am I betting Clex? What do I get if I choose the right time period?" Well, fair Citizen, you win…FAME, HONOR, AND GLORY! Oh, and mega bragging rights for being right. And what prize could possibly be better than bragging rights on this forum? (I feel the need to add here that this is a rhetorical question. Please no endless discussion on other things that really actually are far worse because the answer is truly "nothing is better Clex"

.)
Two final disclaimers before voting commences!
-Please respond only with speculation of the timing of things! This should not turn into another thread that turns into nonsensical bickering about Larion or roadmaps or other such things because we're all too dang bored. I will be asking our lovely lovely mods to split out things that get too off-topic

. Please stick to stating your thoughts on the timing alone (even if said thoughts are silly or nonsensical in nature (e.g. "April 25th b/c it's the best date").
-Second disclaimer: posts of "Oh look another speculation thread" will be heartily laughed at. Yes, speculation is even mentioned in this very post! If you don't like speculation, don't read the thread

.
So without further ado…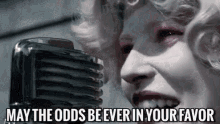 Testing Update Poll
March 31st to April 3rd
April 4th to April 10th
April 11th to April 17th
April 18th to April 24th
April 25th to May 1st
May 2nd to May 8th
May 9th to May 15th
May 16th to May 22nd
May 23rd to May 29th
Live Update Poll
March 31st to April 3rd
April 4th to April 10th
April 11th to April 17th
April 18th to April 24th
April 25th to May 1st
May 2nd to May 8th
May 9th to May 15th
May 16th to May 22nd
May 23rd to May 29th
May 30th to June 5th
June 6th to June 12th
June 13th to June 19th
June 20th to June 26th
June 27th to June 30th
Later than June 30th