So I decided to take up forging my own stuff again… well I have been doing it for a while, but now I need bows for the hunts I'll be leading on Fridays. Oh Em Geeeee yesterday I managed to get two stacks of topaz bows the way I like them… but this morning … I have been working on it for hours. FINALLY got a stack to set.
This is the cost: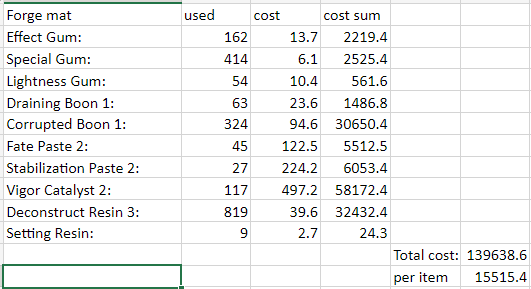 That is insane. I had been trying on Topaz, and decided to change over to Diamond… well cause they might be easier… since the effectiveness meter is a smidge higher than Topaz.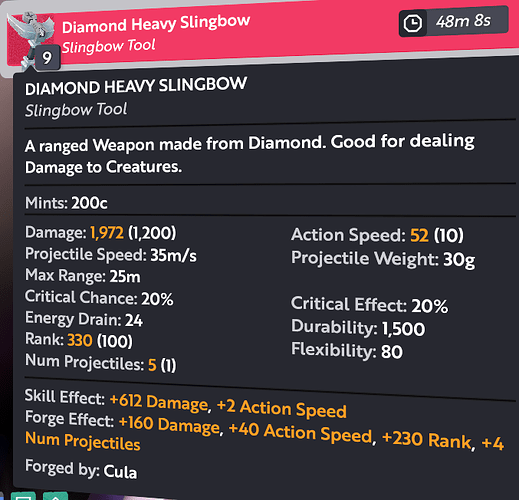 I could wish that the forging RNG would have less randomness, so there is more focus on a specific boon based on the Gums… even if that means we need new or more Gum options. I like that there is a random chance, but this might be a tad rediculous IMHO
Not complaining, just showing that this can be crazy when people ask why things cost so much.
No, these are not for sale.

^c^