Because the essence it turns into deems it to be that way.
O yeah I forgot I can get like 1k from just one stack on a no coiled one
a large fossil is worth 54.44 coins, just a bit of marginal information for everyone with enough patience and extractors.
Don't forget that you need to invest Spark as well into that 54.44.
Right now I am buying with 47 and I pay tax 3, so it costs me 50 per piece.
Then I reserve 4.44 for Spark
54.44 can be achieved if you have a fully coiled minter only…
Also, you need forged spanners!
ps. 154871 left, 10.38% of transaction is complete
Regards,
Mayus website that breaks down prices accounts for spark btw
Please tell me you did not mint 900 fossils directly…
Regards,
No only the essence I'm not a noob as previously discussed
U can sell essence for more than the Minter will give u…what a waste. @ciprianb I will buy a ornate chest full at 4 cent each if your only minting afterward.
The minter gives 3.92 per piece


There are 260k pieces of essence selling for around 4 on BUTT…
ps 151828 to buy, 12.14% complete!
Regards,
The stock went from 151828 back to 154871… without me doing anything.
Interesting… Hunted by admins?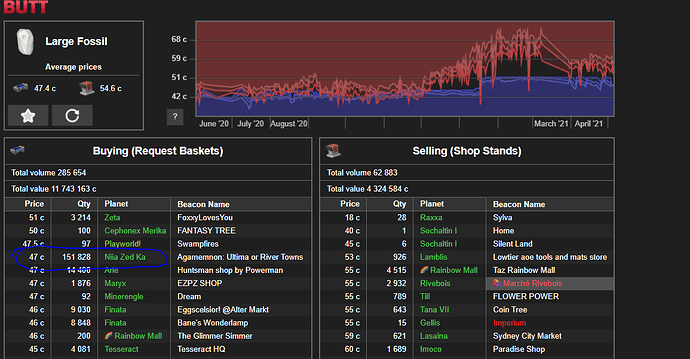 Regards,
Maybe U just started a trend for others to follow
It was actually just because of my harvesting and re-seeding day and I have changed skill pages on that character, which led to tax change

. All good now! I will put the tax epic on all skill pages on that character to be safe next time!
Regards,
Thats why my food crafter owns all my shops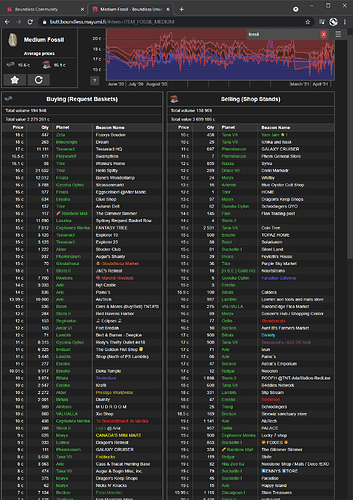 Why the BUTT pic? I'm making essence right now and I've made a couple rounds cleaning these up this week.
For context:


Sometimes I just enjoy watching these things happen. You might add a basket for these too, though.
No minting for me however! I have empty slots to fill …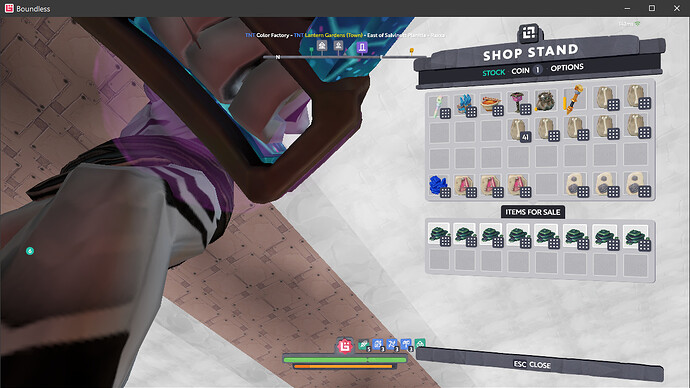 141883 to buy, 17.89% complete!
Regards,
126148 to buy, 27% complete!
Regards,
Going well, I've been tempted to sell some but my stand at 55c seems to get emptied as fast as I fill it.
Net money to me is the same as the price you pay with tax, but doesn't seem to be much benefit in selling them for the 47c when costs to us both are factored in
118245 to buy, 31.6% complete!
Longest transaction ever

Regards,
Thank you for making me feel rich for a short time.
Z