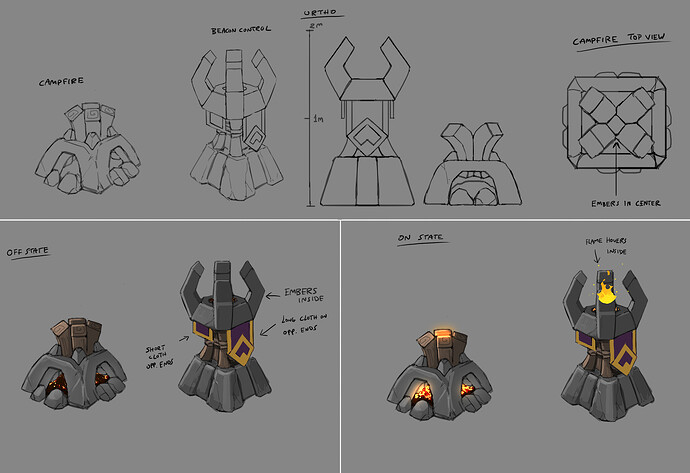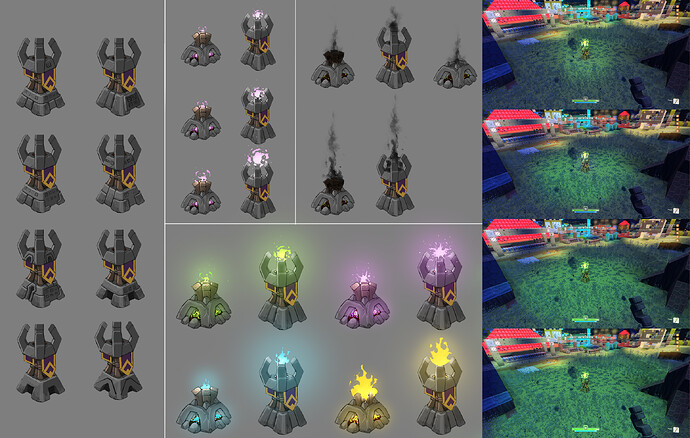 Hello FRIENDS. I don't believe we put up a beacon control and campfire concept post yet. Correct me if I'm wrong.
Finally we're looking to change that ugly grey box placeholder that just says 'BEACON' on it to something fancy and that you'd actually like sitting around your plot.
Campfires act as temporary beacons.