Just unplotted an area in my settlement to split it from another beacon. Its in the middle of the settlement and surrounded by/touching other plots on all sides. When i finished replotting it all my total settlement prestige dropped by about 70,000.
On one character the beacon shows as "outside of settlement".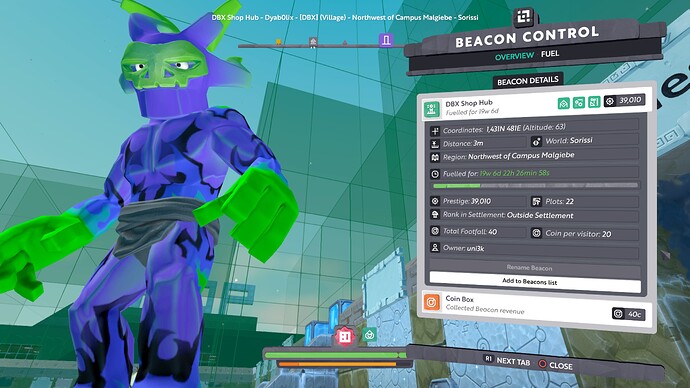 On another (warden) it shows as being in the settlement, but ranked #1.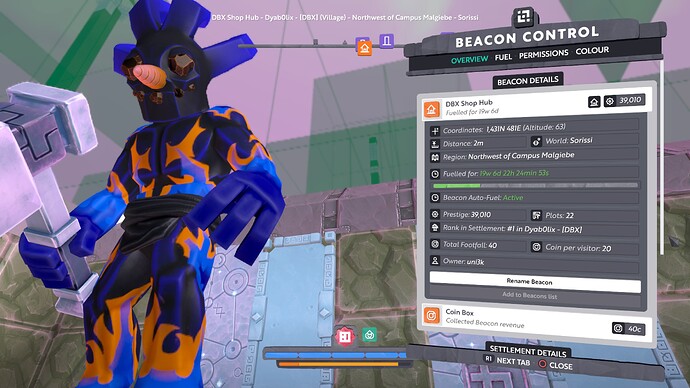 Here's a shot of another beacon in the same settlement, also showing rank #1.
Its definitely the same settlement, changing the name on this beacon effects the others, and changing the name on others affects this one.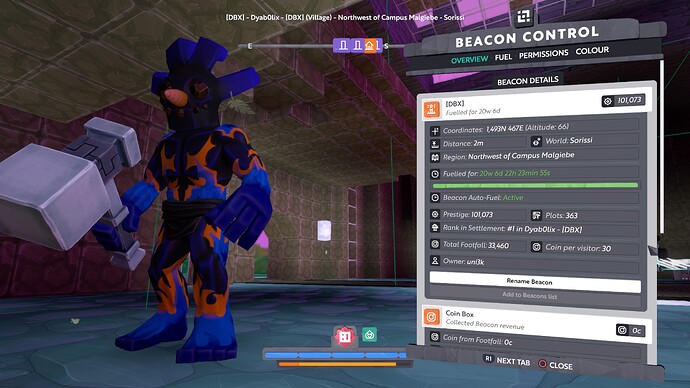 And as i said my prestige dropped 70,000. But this beacon is only 39,000. The settlement was on 510,000 prestige prior to this, but is now 440,000. i know because i posted in discord a couple days ago cause i was excited about ticking over half a mil.
Any ideas on what might be going wrong?