Quick question regarding the centraforge and how boon points go into levels: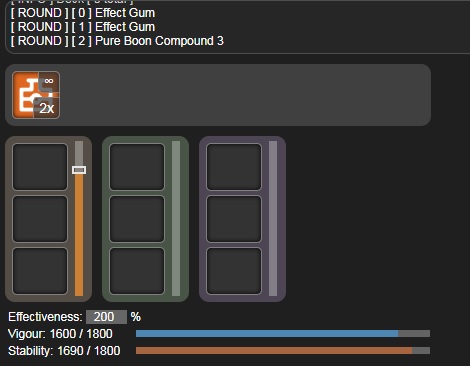 Let's say I've added 400 x 2 (200% effectiveness) boon points using a Pure Boon Compound 3 and RNG was such that I did not get a boon, so my bar is now at 800/1000.
If I now add a Pure Boon Compound 1 (100 x 2) to top off the bar at 1000/1000, is this the same as just spamming another Pure Boon Compound 3?
Will both provide a random chance of a random number of points out of 1000 feeding into the boons, or will a second Pure Boon Compound 3 increase the likelihood that a higher number of points is gained?