title says it all. our friend N-Fluence will be playing music live at 4pm est on saturday at club N!
(to listen to the music, you can watch him on twitch or wait for the premiere on youtube. his twitch is nfluence43 and his youtube is N-fluential productions)
club N is acessible from the ezpz main hub, just go through this portal in the hub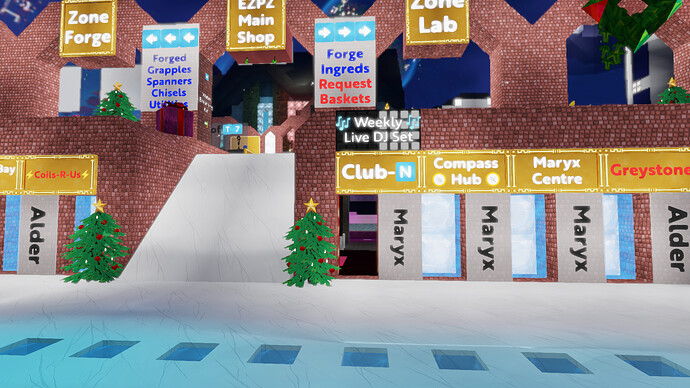 ezpz is acessible from many places, including: GTG hub, C.

. R. E./EZPZ hunt meet, C.

. R. E. HQ (tnt delta), tnt megahub (they are tnt maryx) Dk mall, PS bittula, Code gleam, brown town, fantasy tree, and many other places!
if you stick around until the end, you could quite possibly win some rewards!