Trouble maker

10 chaaaaars
That is a nice price on Gold Alloy. Oh, you were out of Oort shards earlier today, I wasn't sure if you were able to get them restocked. I like picking them up from your store when I don't get enough bought from my baskets to fuel the portals for my store. Keep up the good work, your shop is one of the keepers

First of all thanks for your kind words. Really makes me happy when i know someone enjoys coming to the shop

. True. I crafted some to restock the stand but it wasn't enough. Hopefully ill get more soon. I wanted to post on the forum but i forgot. Thanks for reminding me

.
Aside from the shop being awesome as usual

, now added a new Exo Shuttle guild book.
We will be going on our first trip to Char in about 35 mins. Meeting at Shuttle station next to hunt Hive.
More info about it here: Exo Shuttle Station
Thanks! I definitely will! And you keep the beans/shadow orbs coming haha. Great little shop there on Maryx!
Btw this look interesting! A ship? Should definitely keep us updated!!
What aircraft should it be able to handle??
Could be just a floating mountain?
I was thinking a CTC ( CuttleTrunk Carrier . I just need the Dev's to give me a couple of hundred tame cuttletrunks .
I am not a dev buuut i dont think thatll happen haha. Maybe wait to see if we get them as pets.
My loyal Oortian machinists are donating their paychecks to buy more Iron Oort bless them

.
It's the night shift which by the way seems like 90% of the time on Maryx (building in the dark sucks/eye strain).The deck is going on to create a blank canvas , I'm still waiting for the cuttletrunk delivery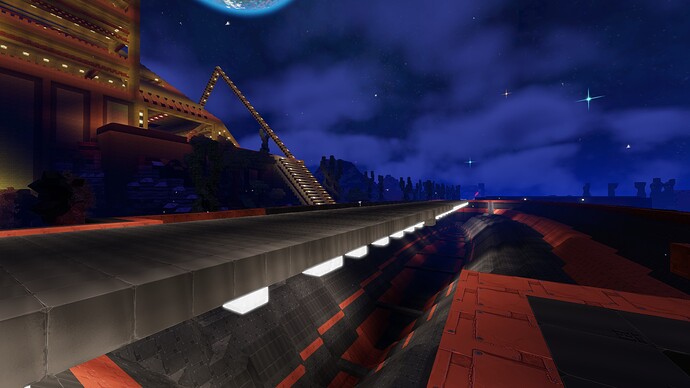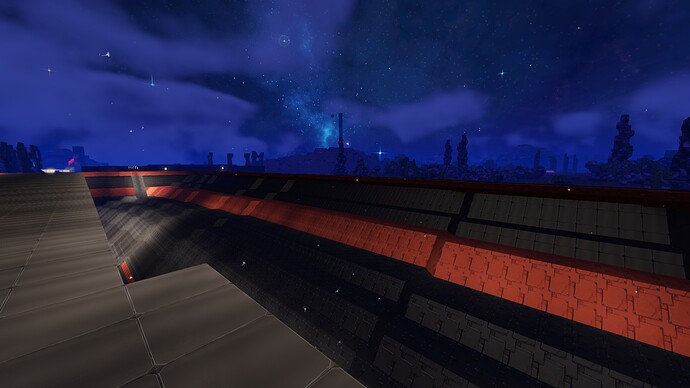 Hi all!
Hope everyone is enjoying the new udpate! Now the following new blocks are sold at the shop! Enjoy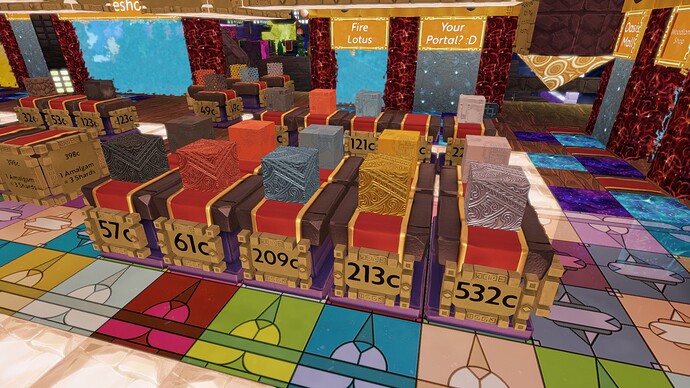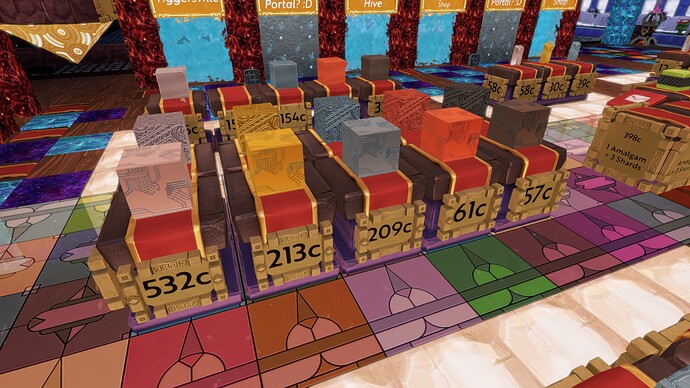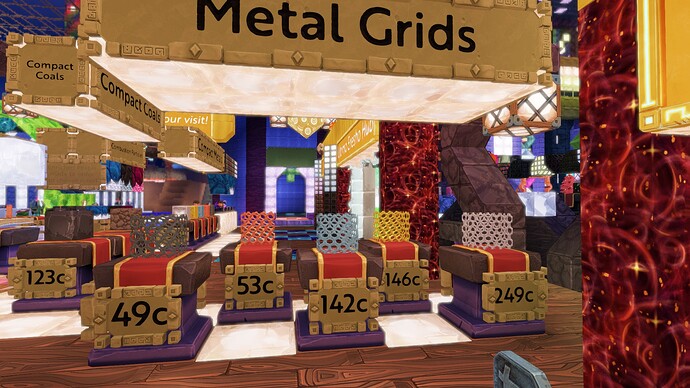 Wow, that is a lot cheaper on the filigree than I was expecting to see! I'm still going to make my own, but… I'd really like to get a few floors done quickly.

How much stock you have, or planning to have soon (copper, gold, and titanium)? I'll be by after work I think. Probably get some grid too.
… Oh, and don't think you're off the hook for that 1973 wisecrack.

I now have a few hundreds of each (until i see the demand) but i can make as much as you'd like no issues - and lets hand trade whatever youre going to buy to save you the tax.
Hahaha that 1973 seems like it was a very fatal mistake on my part. Ill pay for it i guess
Thanks!!

If I see you around I'll find you, but otherwise I don't mind paying the tax, I'll be running around a lot tonight so probably be simpler to just run over and buy.

(If we do meet to trade, tell me what I should offer you first in payment, haha)
And yea, that was a pretty fatal mistake.