Need opinions and hope this topic might start conversation.
I have been obsessing about color palettes lately and wondering if there are any stores that highlight building materials and specific potential color palettes. If not, would this be a store of interest to the community?
I love all the colors, and all my builds go with an all the colors palette; so it was easier for me to find pre-made palettes and then try to match boundless colors to those palettes. I'd love to see others' favorite color combos!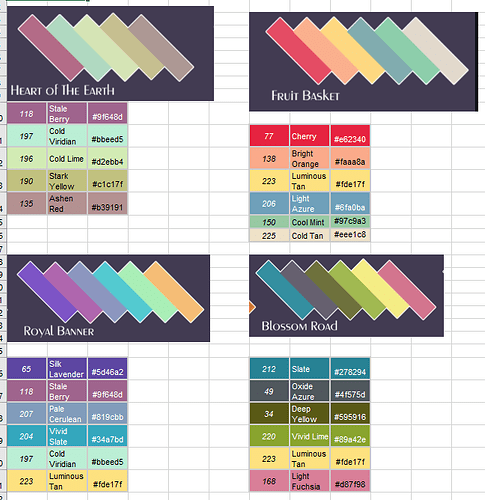 Extra brainstorm: would a color palette contest be of interest? ie. choose a palette of x colors for a build that highlights… color!
Just thoughts. (shared impulsively!!

)
Extra extra: I love this community. I lurk in the forums and rush around in-game with my to-do lists, pretty much a loner in game… but I see and appreciate the amazing community that plays boundless together (and shares so much knowledge in these forums, and etc)