I figured I would get on the whole trying to unlock colors so we can all get them. As a result, I have purchased 10x 3km worlds that I plan on making T6 worlds in the attempt to unlock a white rock. I know Blink is the best world type for this, but we cannot pick Blink since it is a T7 only Exoworld type. I am pretty sure any T6 gem would is the best world for this out of all of the Sovereign choices, if I am mistaken please let me know.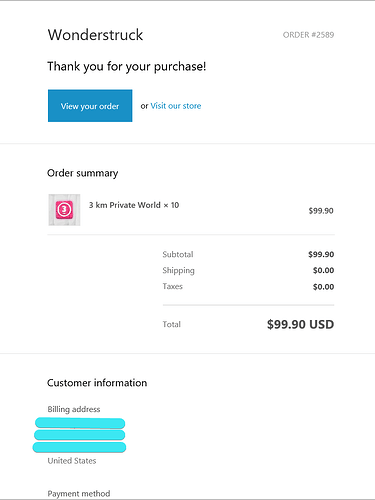 I have zero interest in these worlds outside of whether or not they unlock new colors. So as a result, they are up for grabs on world generation. Here are the details:
I will still fill out the form and "own" the world. If you really like the world that gets generated, I will be more then happy to transfer ownership to you. If the world is not transferred, I have zero plans to renew.
First come, first serve. Limit 1 world per player. There are 9 worlds remaining.
Any part of the world generation is up to you (except it has to be a T6 survival Sovereign world). Colors, biomes, caves, permissions, region, etc. You name it.
If you have no preference on a part of the world generation, this is what the defaults I will choose are:

random region
Simple world generation (do not select biomes, etc.)
T6 (random type)
100% public permissions (visit/edit/claim)
No beacon compactness
Default colors
Just DM me or reply to the thread for what you want.
Generated worlds: