Hi,
as the topic says, I have a question about compactness. When I decided to relocate my base I also wanted to make it better and more "conforming" in regards to compactness. So, compared to before, where my base had little routes around the block and bridges to connect islands and branched out in different directions.
My new base is basically almost square which brances out in 4 directions with tunnels to the surface (as I am underwater/underground). The tunnels are not very long and I plotted always 3 plots next to each other as requested. See an example here: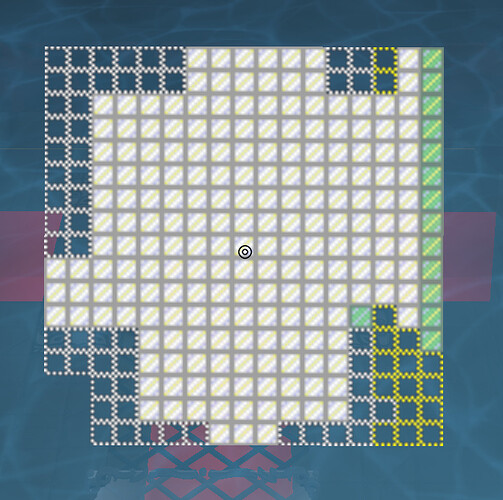 So top is a bit wider (and it will get even wider), left is a 3 plot tunnel up to surface, bottom is a 3 plot tunnel up to the surface and I haven't done the right because my brother is blocking the way.

However, my compactness now - that my base is almost square and plotted several plots deep (my base has 4 floors) and almost all plots have been built in, my compactness has gone worse than it was before (at some stage even critical) and I don't quite understand what the problem is.
Do my neighbours also affect the compactness rating? Basically meaning, that I might not have any influence over my compactness if neighbouring plots decide to go all crazy? Or did I misunderstand how compactness works? I find it rather confusing.
Any insights would be appreciated.
Thanks.