---
Hello everyone! I am proud to announce a new Christmas Themed build contest, co-hosted by Portal Seekers and Vikings on planet Valhalla!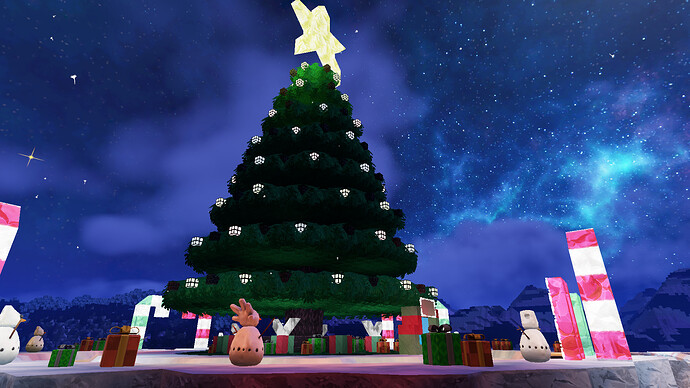 Location
Planet Valhalla, accessible from most Major Hubs (including a Christmas portal on the main platform of PS Biitula)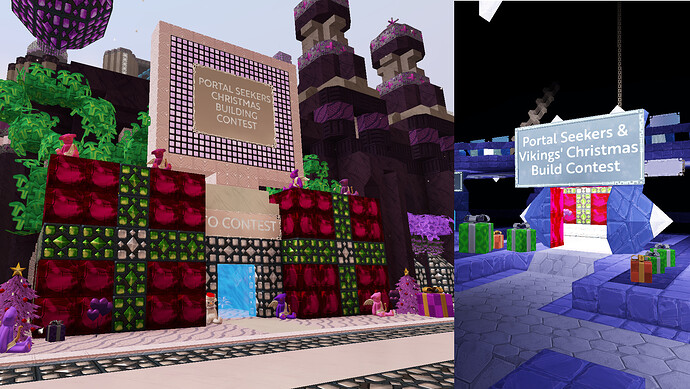 Rules
Each Contestant gets a 2x2 plot space to build on.

Technically, the build area is 16x16x17 blocks including the floor, which can be modified.

Each Contestant has until January 14th 2021 to build anything Christmas themed.
Each Contestant will be judged on the following criteria:
Originality

How resourceful and unique the build is given the build constraints

Jollyness

How "Christmassy" the build is

Complexity

How intercrete the build is; the smaller details in the build

Wow Factor

Use of Colors and Chisel Technique
Judges TBA
Prizes:
1st Place – 1 Million Coin
2nd Place – 650k Coin
3rd Place – 300k Coin
4th & 5th Place – 150k Coin
6th – 10th Place – 75k Coin
11th – 20th Place – 30k Coin
21st – 32nd Place – 10k Coin
How to Participate:
Each 2x2 area is pre-plotted by PS. To enter, either send Vansten (that's me) a friend request in-game, or send an invite to Portal Seekers Builders Faction in-game. Theres a guild book in the contest area and in our guildhall in PS Grovidias Te.
Once you've done that, send me a message here on the fourms or on Discord with your in-game name.
Then I will allocate a build space based on the following areas below, as well as changing the beacon name to your character's name.
Everybody is encouraged to participate, regardless of if you're new or a veteran! I'm looking forward to seeing what everybody creates!
Also, big shoutout to Rydralain and his Sovereign "Chromis I", which both inspired me and helped me with some of the colors.