Hello All,
I'm creating my first large (25x25x15) build. I was hoping to get feedback as I have only worked on builds 1/5th the size before.
All props to CG_Pitbull for the model. I painted the creation as best I could. I'm hoping to get some feedback around improvements to the model / coloring. Also any input on building something large would help. I love getting advice from people who have done things like this before.
Here it is: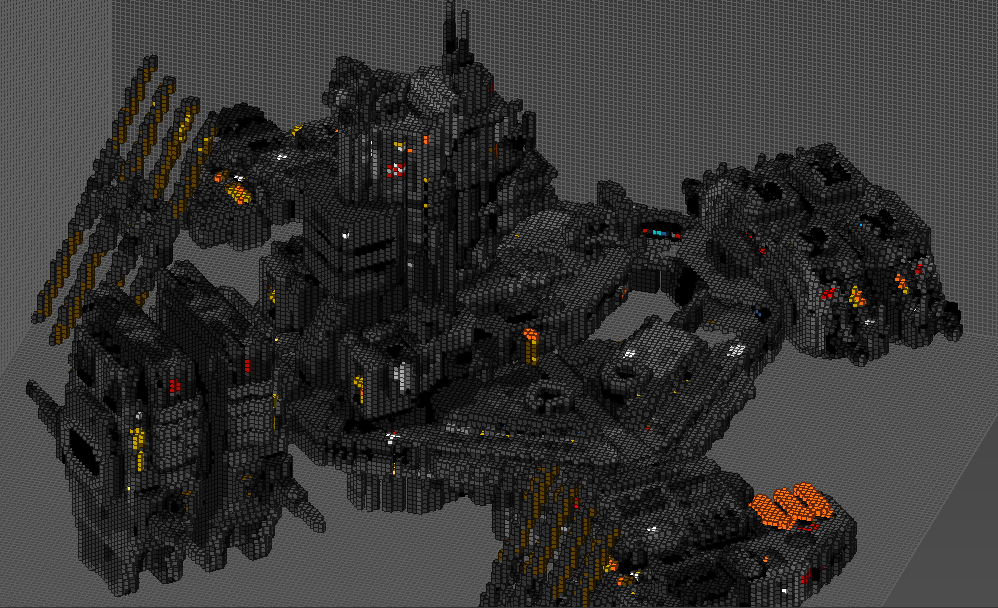 It's sort of morphed into a space station / base / ship. It's a bit smaller than one would expect, but I'm trying to work within the 256x block limit, so this is the balanced I reached between size, buildability and "realism" in BL.