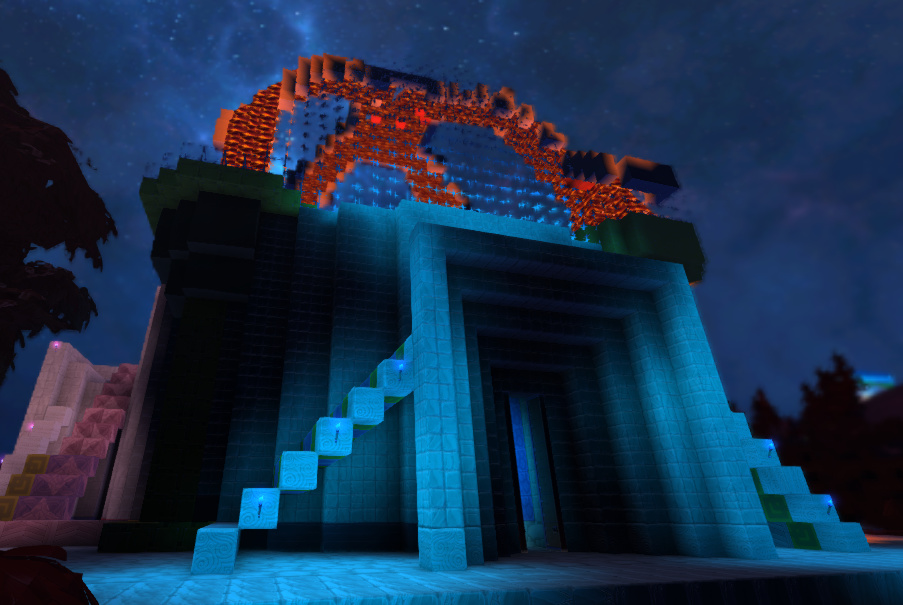 I present you the cuttlepunk Spleef Arena!!! La Mancha will be hosting Weekly spleef matches along with the community hunt i lead on fridays! in case you don't know what spleef is a mini game where the goal is to break blocks underneath your opponent's feet and make them fall, last Oort standing wins!!! or check out the wiki for more info. https://minecraft.gamepedia.com/Spleef
Perhaps you have heard of the matches on the popular article from the Aquazine.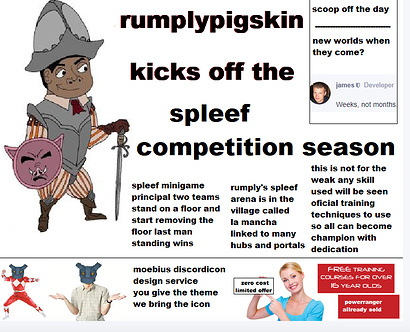 Of course there will be prizes for the winners and participation so come down and check it out! or if PVP is not you game you can always sit on the benches and watch you friends get rekt maybe place a bet or two.
If anyone wants to donate any prizes please let me know and ill include them in the prizes rotation and ill throw a little thank you announcement during the event.
We will be on the cuttlepunk for this matches use this link https://discord.gg/2MSGjYS!!!
Rules
Everyone will use the same type of tool, your own skill setup is okay, but you should be prepare. Don't bring your super slow crafter and expect to win.

The given shovel will be the only tool in your had, no grapplers.

You MUST remain on the floor at all times during the match if you open the door and jump back into your room you lose that match.

Shovels will be provided, if you don't have full death penalty though either bring your own shovel or you wont participate.

All shovels will be return after the event.
Thank you! i hope you see a lot of you there.
Special thanks to @AmandaPan for the magicalvoxel plan, @Hashmalash for his excellent dome making skills and avatar like powers bending the lava at his will. and also @the-moebius for his help throughout this project.
Check out other punk updates @