The Cuttlepunk Stargates
(Formely known as Jeff's network)
Hello ladies and gentle-Oort! It's been a big day for the community with the news of 1.0! I would like to take a moment to share the Cuttlepunk's latest project: The Stargates. We acquired Jeff's network several months ago and have made some impressive changes over the last couple weeks. The Cuttlepunks are ready to show off the newest look for Jeff's network!
The Stargates will now follow a simpler design to make it easier to get to your destination. You can reach any server from the main hub near La Mancha Citadel on Vulpto.
The Player Portals
No shopping centers, no strict rules. There's only 6 player portals per geographical region, so come get yours while there's still room!.
I Are the Stargates total anarchy?!
We wish! Instead we're conforming to The Moe System, created by our very own @the-moebius for tagging portals in Aquatopia.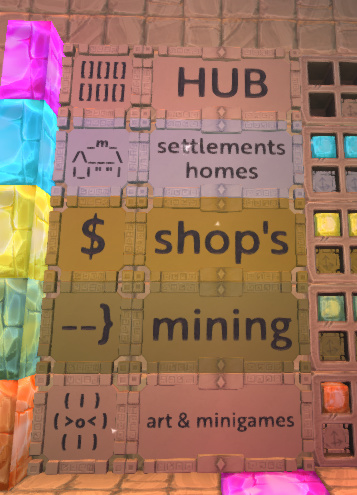 We will continue to provide the uninterrupted service that @Jeffrotheswell as provided since the very beginning, from now to 1.0 and beyond!
The New Map