Don't believe there's goo on T4s. Might be wrong.
I didn't see it on the resource tab. Always looking for silk yellow goo.
Yeh no goo on this one

Just like there's no glowshrooms on T4 planets either. A pity.
It seems like the VERY short list of gleam exo colours is repeating itself again…
Its a good thing gleambows are coming back…
Out of 255 possible ones we've only seen 76 so far

(outside of gleambow that is)
Dalus VI T4-Lush exo samples and tokens are up in my museum… Location: PS G-TE - Lil Porkchop Block Museum (behind PS Gleam portal)… Note: Gleam is the same as Serpensarindi so I didn't bother with it… Note: As I have been getting requests for foliage tokens I tried my best with this one and will try to provide in future exos … enjoy my friends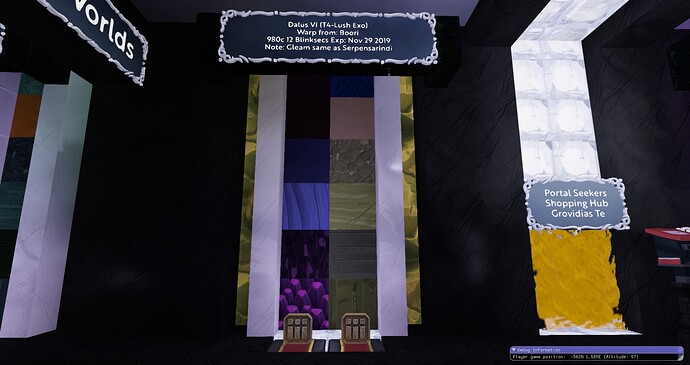 Don't lie, you want all the gleam for you I know it
oh yes @Cuetzpalomitl all the pee gleam to my self lmao
I'm just gonna leave this right here
I started collecting the gleam like crazy…then after about 200, in my mind I went back to Serp…Darn it! Well at least I only collected 259 of them.

Headed home, was thinking about going to the exo. Anyone want a ride?
I've gotta say actually… These exos are looking gorgeous… The colour palettes are getting better and better.
(Except for the gleam. The full 256 palette needs to be unlocked)
This topic was automatically closed 7 days after the last reply. New replies are no longer allowed.