Warp from Norkyna.

Just saw and found it. Well, I'm off!

Screens to follow!
Thanks, Paka

Thaaanks. Whats the gleam color?
I literally warped into a pool of resin!
Connection isn't great though.
Not found any gleam yet for colour!
Cold berry, have we got that one?
Yep, Cold Berry, tons of it too! Not sure if that is a repeat though either?
Resources and a couple quick pics…
Edit: Gleam-
It's on Dzassak

Thanks, just went to check that! Ah well - though it is there too, it is pretty, I can use it and there is tons so I'll probably farm a bunch anyways.
Yes, Dzassak, got a gleam mine in portal area of Nova Golda…
Stone and wood colour? Anything new there at least?
I haven been on the exo to confirm yet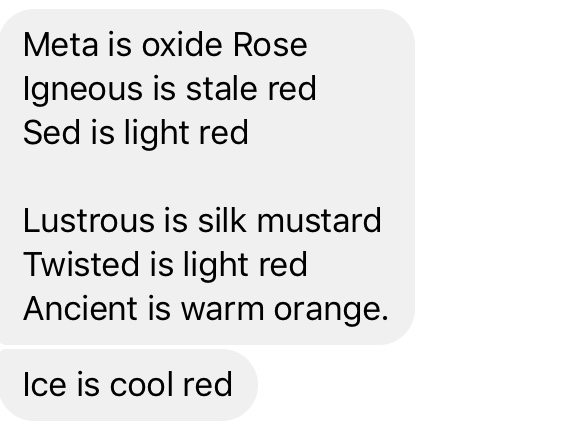 Dunno yet, been collecting resin since I fell in a bunch!
Stale Red Igneous and Warm Orange Ancient is nice

Stopped collecting resin at 3 smart stacks, but there is still a bunch here: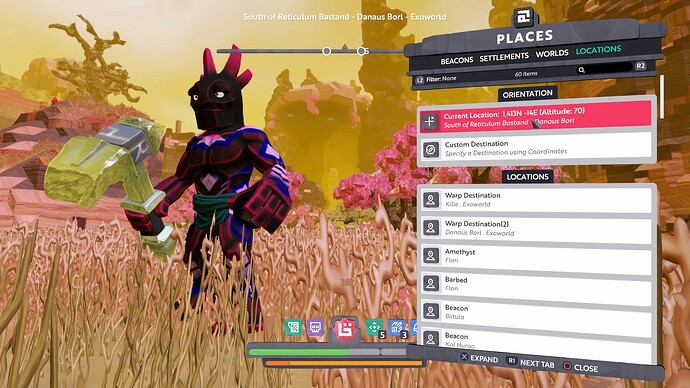 If anyone is looking.
Not just scraps either, large pools.
Block colours sound good thanks for the info. Need food first then some rock collecting
Mhhmm … Warm Orange ancient wood, were do I know that from ???
O yeah, now I know … THERKA


Go for it boys and girls



Please find me some big trees of it

Yep, got a bunch too, I think I'll leave any more I come across.

Therka. The home land. Right in the feels.
@bucfanpaka you are a doll! Thank you for the heads up, finally got bookoos of resin!
Still tons of resin left!