Heading to Xortis in about 10ish mins again! Meeting at station as usual!
From the station, with the Hunt Hive portal closed (Edit: The portal to TNT, I mean), I've found it is pretty quick to get to TNT using the Axon portal which is on the lowest level down there - there is a TNT portal right by when you go through it.

Above the Hunt Hive portal Hub on Biitula.

Sorry, my last post was confusing, I meant the TNT portal to the Hunt Hive… that is the most convenient T5-6 network IMO, so having that portal closed means a little more running around.
Found it

New exo up!

Taxi in about 20-25 or so, around 6 pm EST. Will set warp and meet at Shuttle Station.

Another new exo up!

A lv 5 volatile - I'll go set a warp then head to the station, taxi in 20 minutes or so.

Edit: Will probably do a few more through the evening, will post in chat!

And another exo, Umbris!

Thanks devs!!

I have to dump some stuff, then set the warp at Cardass, hopefully taxi in 20 or so.

Anybody want a taxi to any of these, just let me know, as always!! Not too tired yet so should be up for a little while.
If anyone needs a taxi to the new exos come by Legendville Mall, I'm gonna do a trip whenever I get a passenger

I'll be on in 30 mins if the taxi is still available
Haha, sorry, was gonna go back sooner but fell asleep!

Up now, I'll jump on in a bit and probably run a taxi after I do a few things, I'll post in the guild chat when I do.

I'll go back to the Umbris world unless others want to go elsewhere.
I just saved and put tokens to a massive Umbris hotspot in the station… be warned though, I'm headed right back there soon!

Actually, I'm afk in the station now if anybody wants a ride, be back to the game soon. I don't think this spot will get completely wiped any time soon, I think it might be the biggest looking at a completed atlas (thanks @Soju-VB for selling exo atlases for 99c, that is a HUGE help!

), this one has some big hotspots but they are spread out.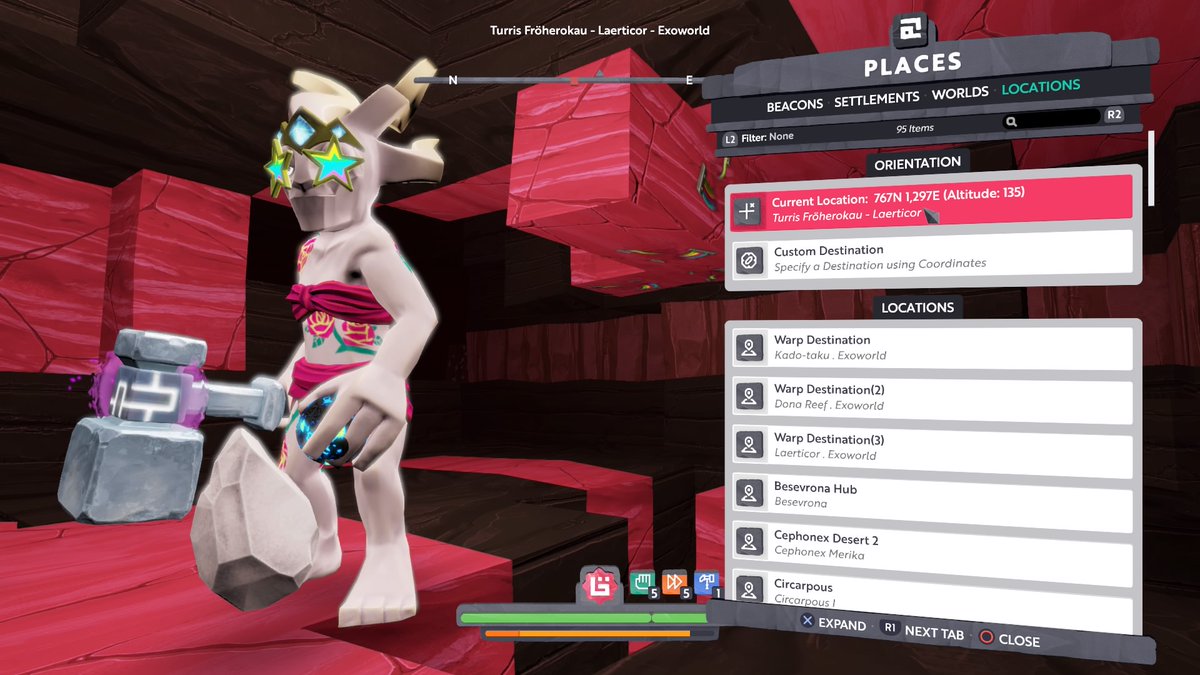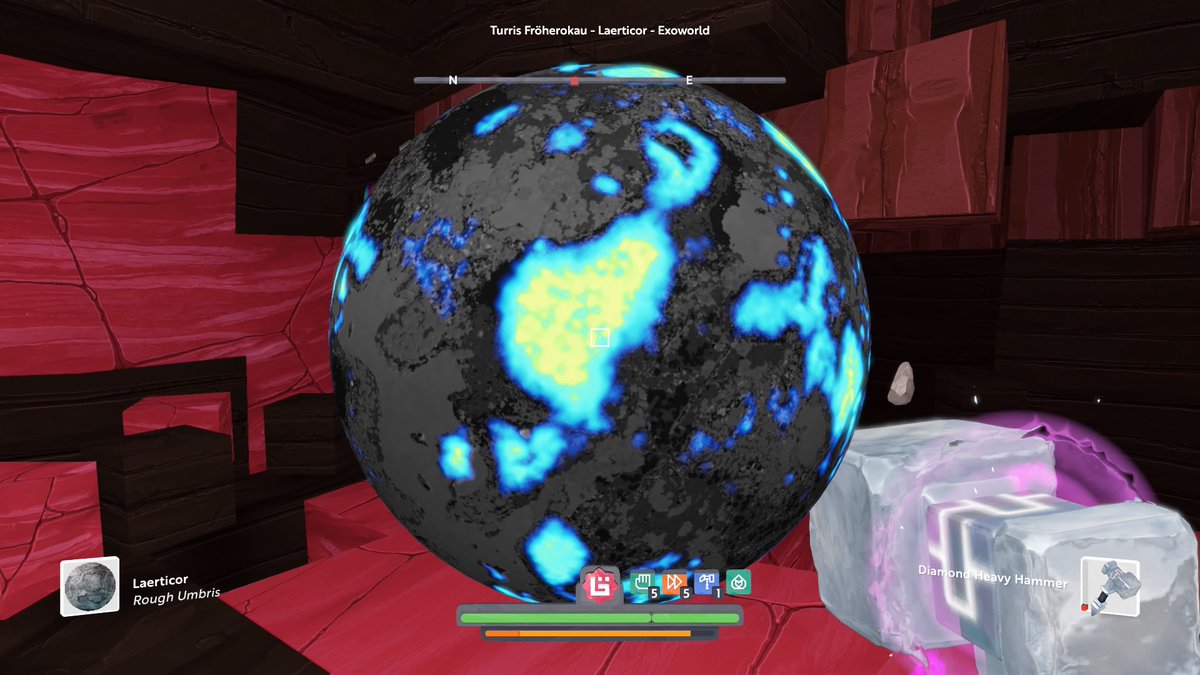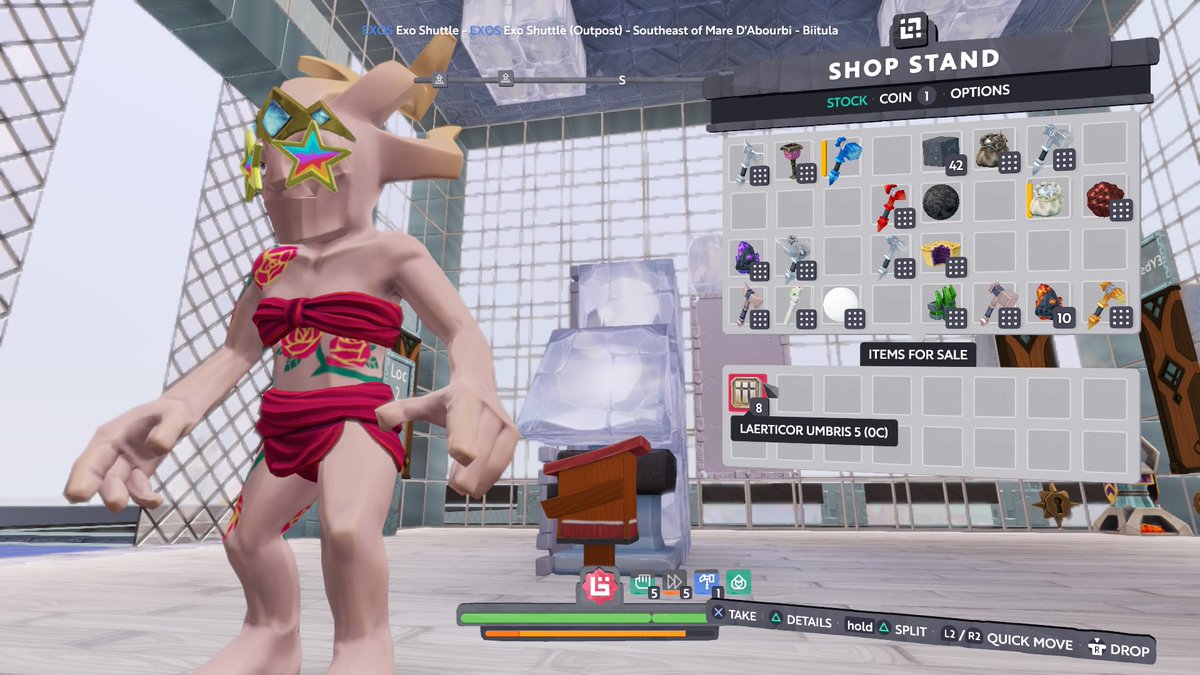 Where are these atlases off legendville.? Farmed up1500 umbria gonna grab more since now in awake
Here is the location, not sure if there is a PS portal in Legendville but PS is the way to find it -
Gonna pick up some hammers and go have fun. Ty
Glad someone is getting use out of them

I enjoy the exploration of a new planet, so might as well fill the atlases while I am at it.
My computer crashed after I posted that have been reformatting and installing. Be on a bit I hope there an atlas when I'm on soon
There was one left when I logged in before work. Sorry to hear about the computer

In station now, headed back in about 10 minutes here to a real good emerald and amethyst hotspot area.

Put tokens in the station - I see the Umbris tokens are taken, so replaced some of those too!

The spot I saved for this one is in the amethyst area, close to emerald though, a huge area loaded with all sorts of stuff all around down there.

New blast exo up!

I'm going to set a warp and return to Station, taxi in 5-10 min-