Hey it worked for me great information.
New shock exo up!

See in the discord that it has pale lilac gleam. Withdrew next post as I didn't remember that gleam was permanent… but I'll still leave the tokens in there, won't hurt anything I suppose.

I'm going to jump on for a few, no time to run a taxi right now but if any want to meet me at TNT Norkyna, should be there in about 5 or so.

Foeros XIII-A
ID: usw3_t5_3 (181)
Server: gs-live-usw3.playboundless.com
Temporary: Yes
Appeared 20 minutes ago
Will be available for 4 days 20 hours 9 minutes
Tier: 6
Server Region: usw
World Type: SHOCK
World Size (16-block chunks): 192
Number of Regions: 34
Closest Planets:
Norkyna: 42 blinksecs (warp 3340-3420 coin)
Edit: Resource screens. Pretty block colors!

Might focus on goo here-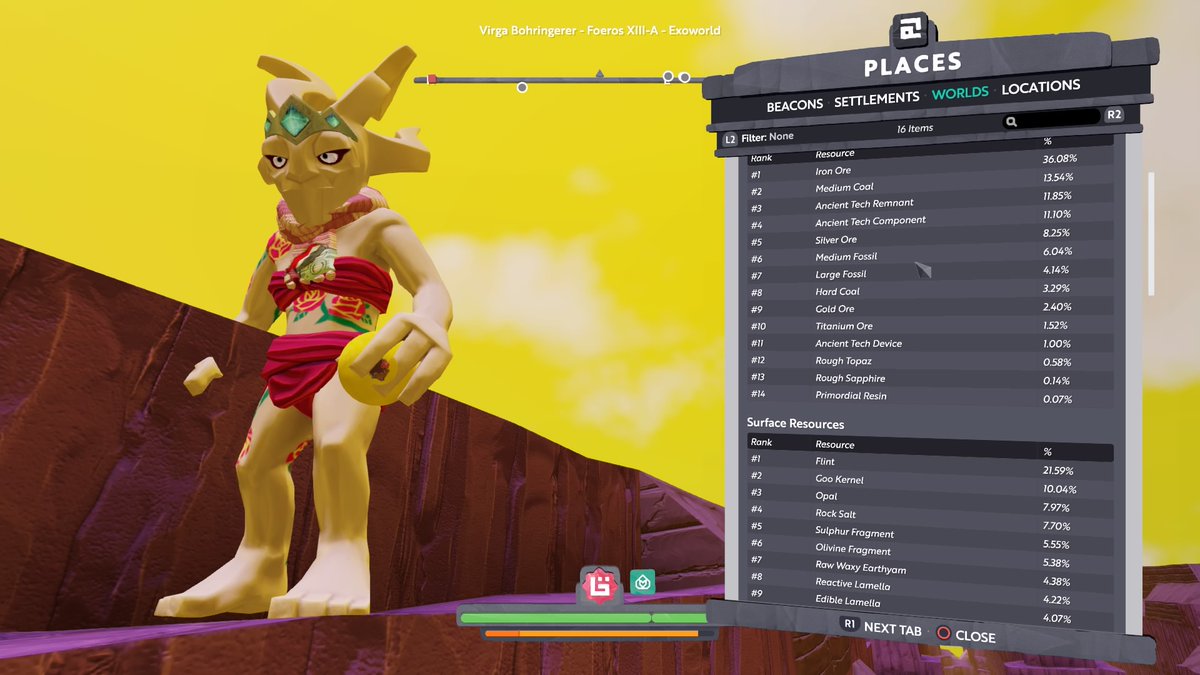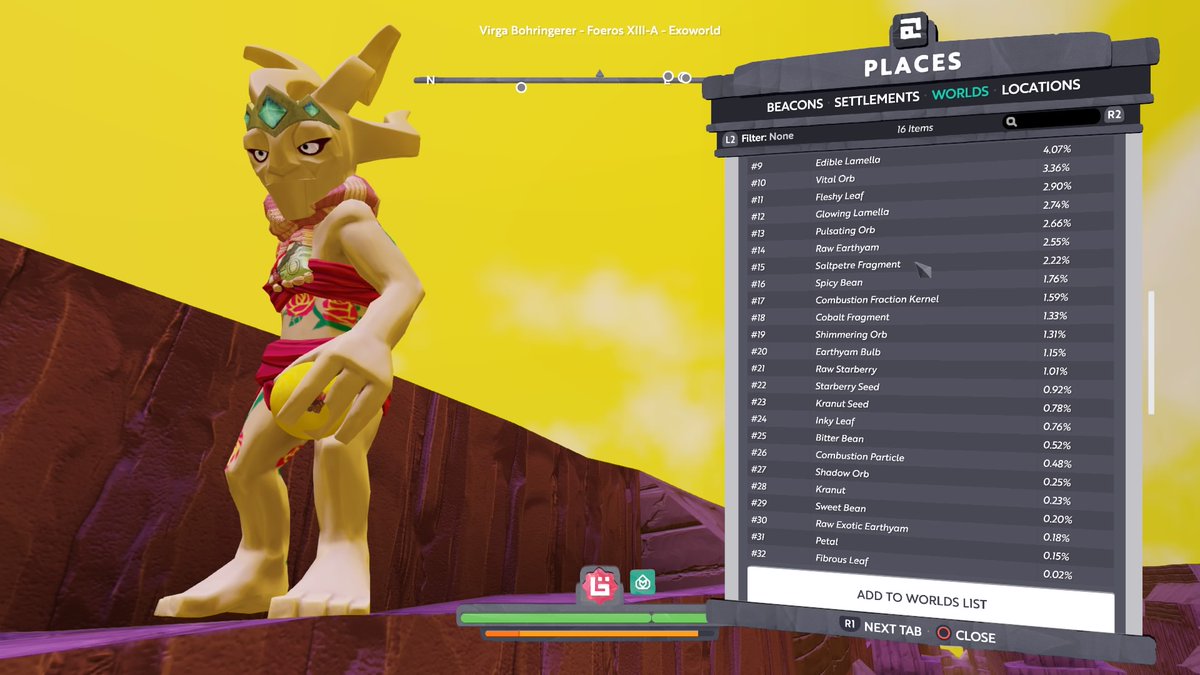 Hows everyone doing today?
Completed atlases and location tokens for Foeros XIII-A now ready at the station.
An umbris exo would be great but not for another 4 hours lol.
Heading out to Beta in about 20 mins if anyone wants a ride. Will wait at TNT Cardass.
Thanks, put resources in a few and moved them over!

I'm at TNT Norkyna AFK for a few here if any want to come to the new one.
I'm thinking of putting a chrysominter in the station too, if nobody minds. Just think it might be convenient for the old tokens and stuff we might forget to throw away before trips.

Making one last trip to Beta in about 20 mins if anyone wants a ride.Will be leaving from TNT Cardass.
Got one gleam spot (20 gleam in a little cave) and five blink spot tokens up.

Headed back soon, going to the last blink spot I had which was good - ruby too - if any want to meet me at TNT Shedu Tier.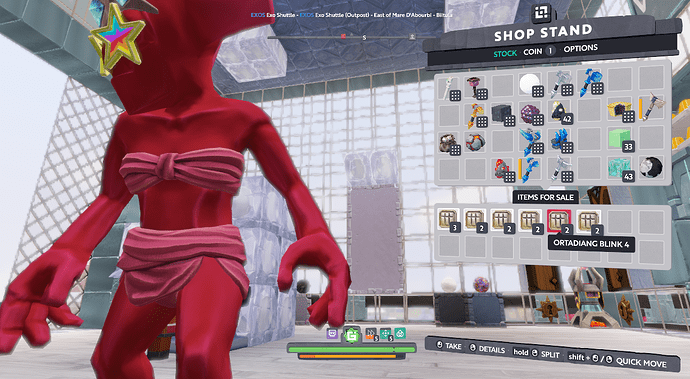 Where are the tokens atlases lol I dont see any
Weird it's not showing up on the stand
Oops, price must have wiped on the tokens - I'll go back in a few and reset, sorry!

(Unless someone actually took them all already, in which case I'll restock!)
I didn't put any atlases up though.
Edit: Yep, it was the prices, whoops.
Fixed!
Yea I'll fill an atlas try to at least
Idk why but I always forget blink alt
Might have one done here before too long myself.
Blink is 0-20 or 25 or so.

I
Put completed atlases and some location tokens in the station.
Great, thanks!

I'll get a few moved over with Blink in a little bit!
… At station now, taxi to Otrardiang in about 10.

Put a diamond in one atlas I moved over too. I'll check one of those spots in a bit, some big ones out there! Might be worth it once the blink is Swiss Cheese.

Heading to Otrardiang in about 20 mins if anyone wants a ride. Will be leaving from TNT Shedu Tier.
Making another trip to Foeros XIII-A in about 20 mins if anyone wants a ride. Will be leaving from TNT Hub Norkyna.