Hello Fellow Oortians!
The time has come! By popular demand and a reasonable amount of arm-twisting, I've opened Feather Falls Mob Farm as much as it can be! You can get here either via TNT or Pharo's Network!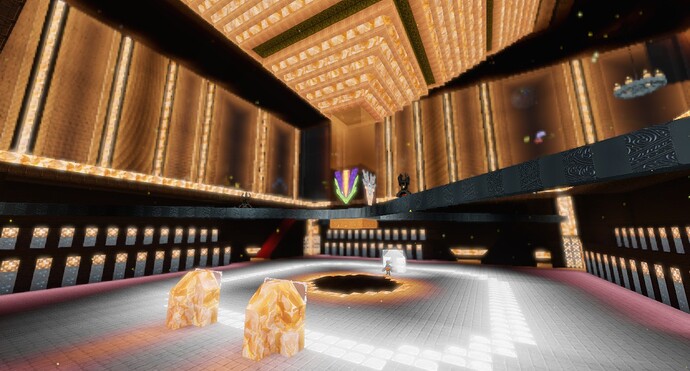 I've spent a lot of time trying to re-secure the area and make for the greatest experience for the community possible! My goal with this building being a new destination for players to come hang out and chat at any hour and take some neat loot home with them!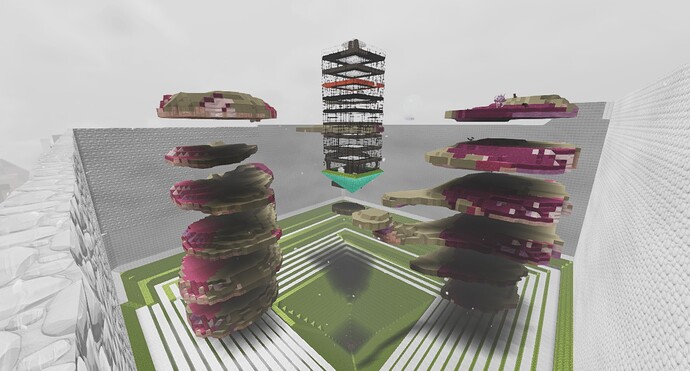 So here is the true guts of the operation! Super wonderful platforms which will continue to spawn mobs while you take the White Portal back and forth from the collection area to the Hunter Grapple Tower.
The Grey Stone portal will take you to the very top section while there are also doors featured to allow you to slowly drop through the levels, or a big hole in the middle for quick dropping back to the bottom of the Tower. Use your grapples up here to drag all mobs towards the tower and simply let them meet their demise at the bottom gathering point. BEWARE Cuddletrunks don't fall down so you better bring a great Emerald Slingbow with you to shoot them down!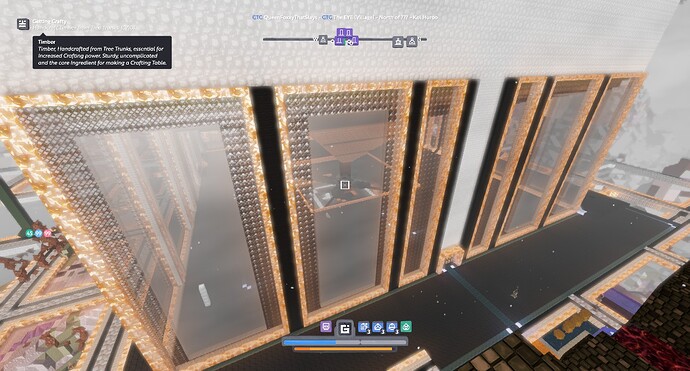 Finally the newest additions! Wanna get a sweet super sick reclaimable spot out here right next to the farm? please feel free to message me for any spot and i'll happily give out ones i still have available or there might still end up being room on the outer edges! I'll happily get you a portal that will link directly back up to the gathering area and make sure you've got full access to the farm and ability to store your items in a local beacon.
Thank you again for the hundreds of players I've had over the last few years come out time and time again to have some good times here. Sorry I've been working on this off and on since 2019 but ya know

it be like that.
See ya'll out there <3
-The Christo's