Edition 1 (English… ) been posted, scroll down to find post with info for the two files required ( the two files are hosted in discord on the official Boundless Discord in the mod section, so you don't have to edit anything… just backup some files and place the two new ones ).
There are different posts with templates for any translating of Spanish, Italian, French & German… and of course if any suggestions for improvements to the English version, then also welcome


Sadly can't shown the level / value of a Forge Effect, only the category is available.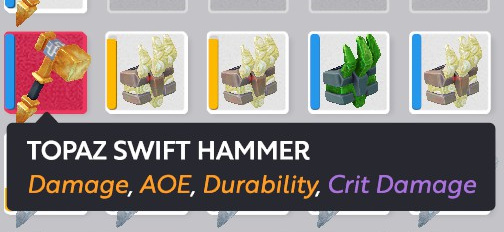 Most likely tinker a bit with the view of Night / Day time and Hunger ones… as Quirks Don't come as Green text -.-


It then also reflects to the Item notes for your left and right hand.