Whenever I go to that exact spot, I get stuck and can't move. Sometimes when trying to get free I suddenly die. Sometimes my character gets shot into the air. But most of the times I have to log back to Sanctum.
That spot is quite significantly chiseled and it seems hitboxes of some chiseled blocks are wrong.
I've tested that spot with a friend and I can reproduce it 100/100.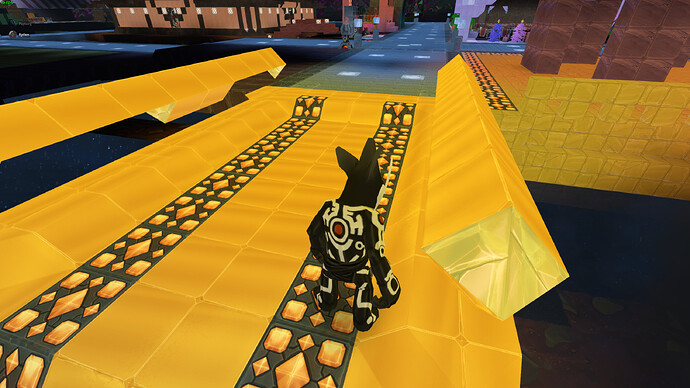 Location: