Hi has someone a goldish looking gleamcolour or knows where to get such a colour?
Greetings Turrican2006
Tan is the best gold looking gleam in my opinion, doesn't look like its currently available from scanned planets however

serp has that silk yellow, not sure if it's close enough to gold
I have some taupe and tan, but I need to check. Will let you know when I'm on a little later. How much do you need?
BRIGHT TAN for me is closest to gold, but its my opinion
best way to check matching color - take gold made deco block and turn it into ash, it should give you matching color

indeed looks very gold to me

im making gem / metal - reclaim color test - to check matching colors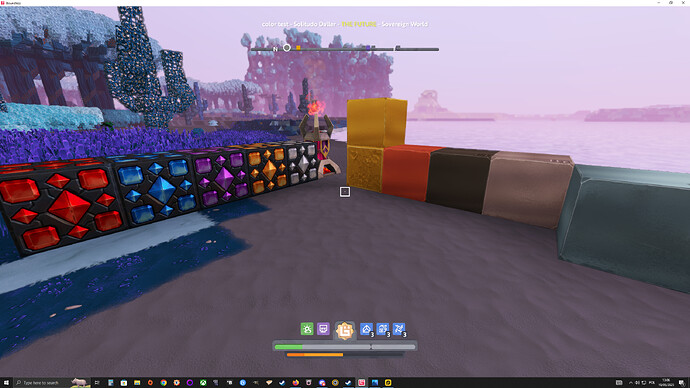 ill post result here, now i have to wait 2 hours
lol. I mean it's tan in name, but that's not tan. Someone walked by me looking like that, I'd shriek…
White, red or rose gold?


reclaimed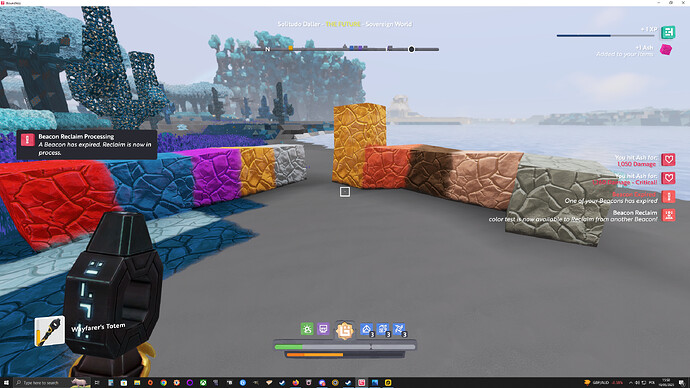 gem matching colors
diamond - cool azure 229
topaz - bright taupe 140
sapphire - cerulean 210
ruby - red 78
amethyst - lilac 124
metal matching colors
gold - bright taupe 140
silver - ashen turguoise 110
copper - vivid red 171
titanium - stark orange 137
iron - silk mustard 29
dont have lucent to test matching colors
I've got a SS that you can have. But I can't remember where I got it from or when.
1 piece of each refined or compact blink, umbris and rift to turn it into ash tio check matching color


i think ill buy 1 each and turn it into ash becouse im curious now

Some of those colors are surprising

im going to make this test again with different metal blocks to see if colors are different
small update - turned workbench coil to ash - COOL AZURE 229,
not white
i had white beacon making previous test so i mistake it with coil ash
Workbenches will always go to their wood color I believe.
Do you like ash by any chance ?