I was trying to take inventory of how many power coils I had . I had a stack of workbench coils mixed regular and advanced and noticed some were damaged. Put one undamaged advanced coil on a shelf, and set 6 down, and repaired those. I wacked the repaired ones to pick them up. I then was putting them on the shelf with the other one and something happened. I was tired so it took me a minute to realized something was wrong. I was trying to right click to count how many advanced and how many regular I had and it wasn't working. Eventually I realized It no longer had the stack symbol but a 10 on the coils, like what does that even mean?!?
I then noticed that my stack of compactor coils still acted like a stack, but one of the coils in the stack has a "4" on it.
What is going on? Can you please seperate my workbench coil with the "10" back into the seperate coils I had? And I think I had more than 2 compactor coils, but I'm afraid to do anything with them now.
I set them on the shelves in my house on Tana VII at loc -867N -1,260E Altitude 91
This happened around 10:15PM-10:20PM Eastern US time.
Thanks!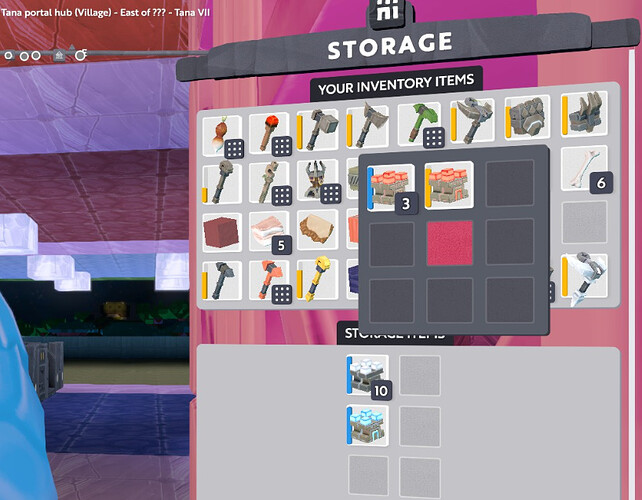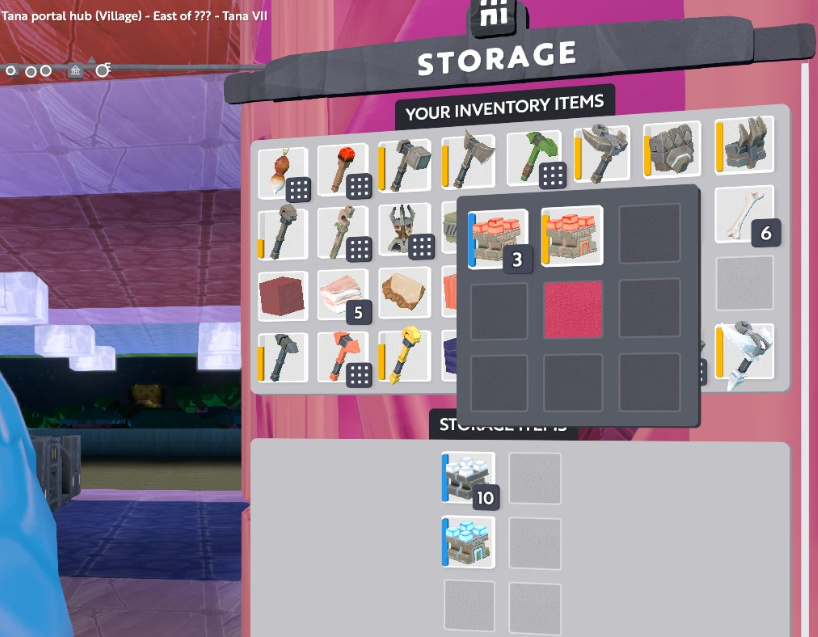 edit: hmm, I'm tired, the compactor coil has a "3" on it in the screenshot…