Hello I was wondering how to get on exo planet I need lots of Kindling Mass Kernel
in 'distance details' you can see the perma planet from which you can get there (Shedu Tier)
go to Shedu Tier, find the planet in the sky ( fast moving) shoot a warp augment at it, then warp.
Thank u so I bought 6 of seeds to plant today now they won't plant because I must don't have all ingredients I have gravel lava and room with gleam no sunlight at all I rather now just get a whole bunch from someone so I can make concrete
You need to use Refined Decorative Gravel instead of basic gravel to grow the kernels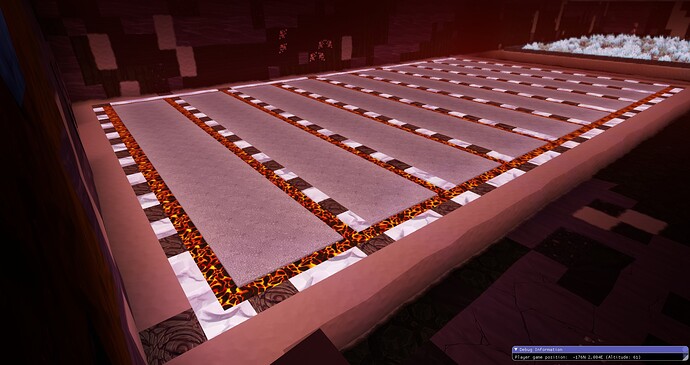 Best example of how to setup the farm I've ever found, just remember the hidden bitumen.
Happy to help if you need it.
Good to see my old farm setup is being put to good use… just an FYI on the hidden bitumen… I had it labeled because they were in (under) the wall I had around the farm itself but it is important to make sure you have those in this setup or else your % will be off in this sustained setup

I've used this sooooo many times to help others build the farms. Salute to you for a superb photo - made my life easy

Here a vid from Farm School there you can Check how to Set Up all fields you want to have everything IS explained there .
Vid Shows how to get there and all the possibilities .
I want big farm by the way what's bitumen
I love the set up examples this will help me a lot thank u
Its Petroleum punched with a soldifier